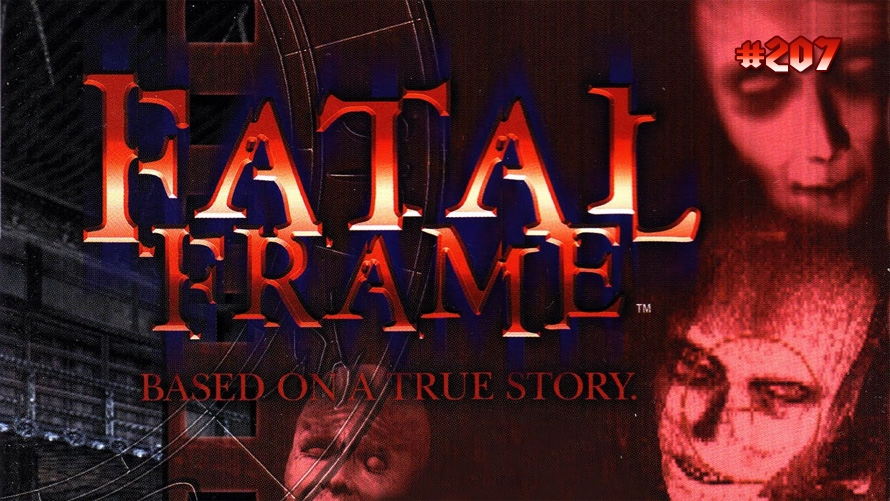 It's that time of the week again folks. Don't forget to cast your votes! #TT207
---
Fatal Frame (called Zero in Japan and Project Zero in Europe) is a survival horror video game that takes place within an abandoned Japanese mansion in the year 1986. It was originally developed by Tecmo for the PlayStation 2. The game follows Miku Hinasaki, who explores dark environments in the mansion while searching for her brother, Mayufu. Miku uncovers the hidden past of Himuro Mansion, learning secrets about a dark ritual and killings that took place within the mansion to keep a dark force sealed away from the living world.
Players utilize a flashlight to search rooms with a semi-fixed camera perspective, discovering documents and cassette tapes that expand upon the game's story. Gameplay also includes use of the Camera Obscura, an antique camera that can be used to fight and capture hostile ghosts.
Tecmo's goal with Fatal Frame was to create the most frightening atmosphere possible for a video game. The horror game proved to be an overwhelming success in the United States and Europe and went on to become its own series, producing four other main entries after the original. The successful series has now sold over 1.3 million copies worldwide.
And so, for today's 207th Temptation Thursdays poll, we shall focus on Miku Hinasaki, the protagonist of Fatal Frame.
You may now cast your votes HERE*.
*You must be a member of our Official Collectors Club to vote.
To learn a little bit more about Fatal Frame, you may check out Wikipedia's write-up.
---
For those who want to learn more about First 4 Figures' Temptation Thursday polls, kindly click HERE.
Last Update
2020-07-16 08:03:31