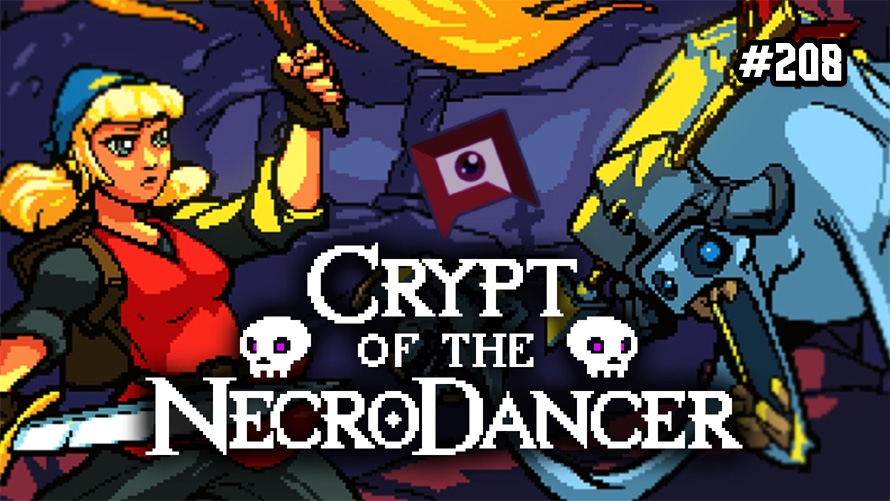 It's that time of the week again folks. Don't forget to cast your votes! #TT208
---
Crypt of the NecroDancer is a 2D hybrid dungeon exploration and rhythm video game developed and published by independent studio Brace Yourself Games. In this game, the player controls a girl named Cadence who falls into the NecroDancer's crypt while searching for her missing treasure hunter father. The NecroDancer steals Cadence's heart and forces her to fight through his dungeon while taking actions tied to the beat of the music and her own heart.
The unique gameplay in Crypt of the NecroDancer requires players to move their character or attack along with the beat of the game's music and learn the rhythmic patterns of the multitude of enemies in each level. The game's soundtrack is ordered in an ascending tempo such that levels deeper into the dungeon are more difficult than earlier ones. Players also have the ability to import custom music for each level.
The game received positive critical reception and won awards for its sound, audio, and music. To everyone's surprise and excitement, a Nintendo crossover game was announced and released in 2019. Cadence of Hyrule: Crypt of the NecroDancer Featuring The Legend of Zelda™ allowed players to play as Princess Zelda and Link (in addition to Cadence) to save Hyrule.
And so, for today's 208th Temptation Thursdays poll, we shall focus Cadence, the protagonist of Crypt of the NecroDancer.
You may now cast your votes HERE*.
*You must be a member of our Official Collectors Club to vote.
To learn a little bit more about Crypt of the NecroDancer, you may check out Wikipedia's write-up.
---
For those who want to learn more about First 4 Figures' Temptation Thursday polls, kindly click HERE.
Last Update
2020-07-23 08:08:01