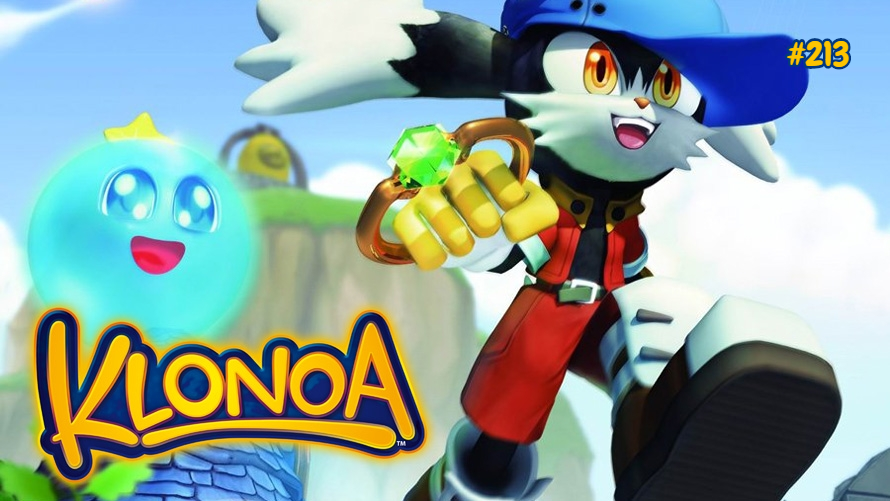 It's that time of the week again folks. Don't forget to cast your votes! #TT213
---
Klonoa is the 2009 Nintendo Wii remake of the PlayStation side-scrolling platform game Klonoa: Door to Phantomile, featuring improvements to the control and movements of the original game, as well as unlockable costumes and "flipped" versions of each stage. Klonoa is presented in a 2.5D perspective, wherein the gameplay is on a 2D plane but the graphics are rendered in 3D. The game was developed by Paon and released by Namco Bandai Games.
The story of Klonoa is centered on the good-hearted young hero Klonoa, a Dream Traveler, who travels to the dream world Phantomile to save it from becoming a world of nightmares. The main gameplay involves Klonoa utilizing his ring weapon, the "Wind Bullet", to grab and inflate enemies, who can then either be fired as a projectile or used to gain an additional jump boost.
Several non-platformer spinoff video games have been created featuring Klonoa, including a role-playing game and a volleyball game! Klonoa has also gone on to make cameo appearances in games such as Tekken 7, Soulcalibur V, Tales of Vesperia, Moto GP and more. The character has also appeared in his own manga and webcomic series.
And so, for today's 213th Temptation Thursdays poll, we shall focus on Klonoa, the protagonist and titular character of Klonoa.
You may now cast your votes HERE*.
*You must be a member of our Official Collectors Club to vote.
To learn a little bit more about Klonoa, you may check out Wikipedia's write-up.
---
For those who want to learn more about First 4 Figures' Temptation Thursday polls, kindly click HERE.
Last Update
2020-08-27 08:02:54