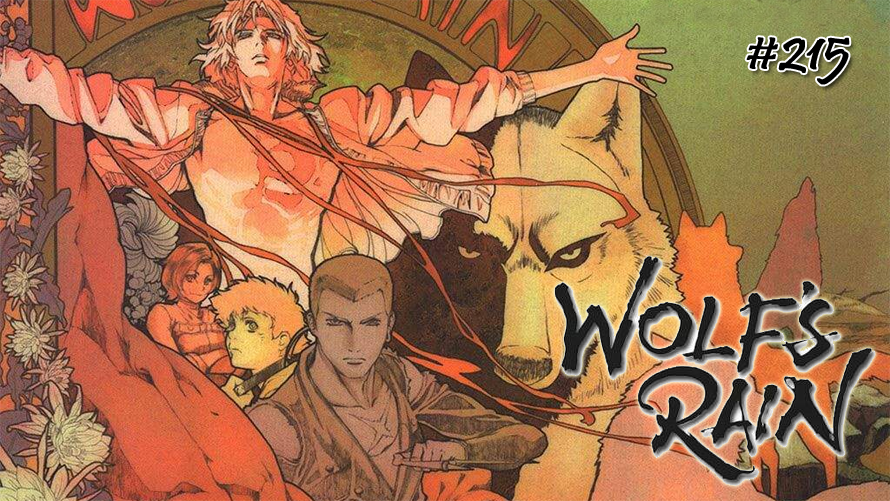 It's that time of the week again folks. Don't forget to cast your votes! #TT215
---
Wolf's Rain is a dark fantasy anime series written by Keiko Nobumoto and produced by Bones studio, featuring a soundtrack by composer Yoko Kanno. The anime consists of one 26-episode season that was broadcasted on television and four OVA episodes that concluded the series.
The story revolves around the journey of four wolves in a dystopian future, who band together in search of the Flower Maiden, who's fated to show them the way to a place called Paradise. Because humanity almost hunted wolves to extinction 200 years prior, the wolves—led by the white wolf Kiba—cast illusions in order to appear as humans.
A short two-volume Wolf's Rain manga series was also created as a retelling of the story. Both the anime and manga series were critically acclaimed for their character dynamics and unusual focus on non-human characters. The anime aired on Cartoon Network's Adult Swim programming block in the United States, where both the anime and manga are considered to have been highly successful.
And so, for today's 215th Temptation Thursdays poll, we shall focus on Kiba, the main protagonist of Wolf's Rain.
You may now cast your votes HERE*.
*You must be a member of our Official Collectors Club to vote.
To learn a little bit more about Wolf's Rain, you may check out Wikipedia's write-up.
---
For those who want to learn more about First 4 Figures' Temptation Thursday polls, kindly click HERE.
Last Update
2020-09-10 08:02:07