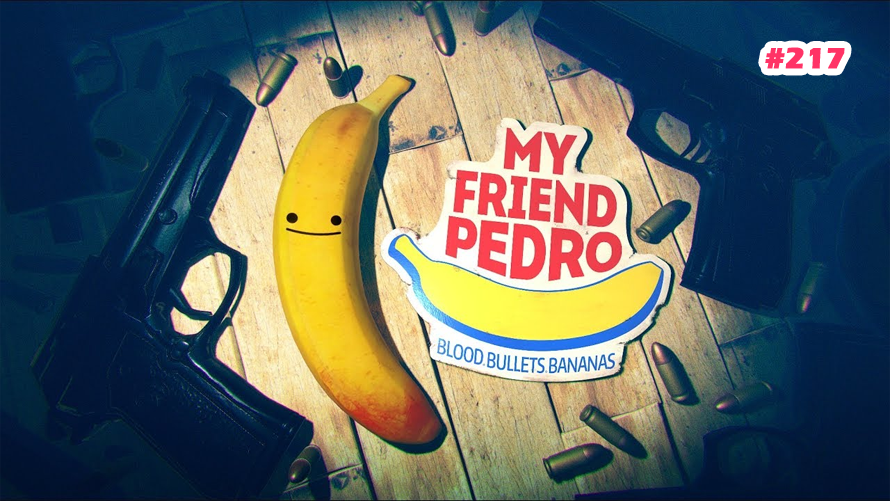 It's that time of the week again folks. Don't forget to cast your votes! #TT217
---
Developed by DeadToast Entertainment and published by Devolver Digital, My Friend Pedro is a shoot 'em up video game based upon a 2014 Adobe Flash game released by Adult Swim Games. The game features a masked, unnamed protagonist who traverses the underworld, killing gangsters at the behest of a sentient talking banana named Pedro.
The gameplay in My Friend Pedro includes a wide variety of actions including slowing time, ricocheting bullets to kill enemies, splitting the protagonist's aim between multiple targets at once, kicking over objects and spinning to dodge bullets. The protagonist can also perform parkour maneuvers such as rolls, wall jumps and flips to increase the player's score.
My Friend Pedro received favorable reviews from critics, and was nominated for the "Fresh Indie Game" award at The Game Awards 2019. The game has recently earned additional attention after it was announced in July 2020 that a television adaptation of My Friend Pedro is presently in development from Derek Kolstad and David Leitch, creators behind the popular John Wick movie series.
And so, for today's 217th Temptation Thursdays poll, we shall focus on The Protagonist of My Friend Pedro.
You may now cast your votes HERE*.
*You must be a member of our Official Collectors Club to vote.
To learn a little bit more about My Friend Pedro, you may check out Wikipedia's write-up.
---
For those who want to learn more about First 4 Figures' Temptation Thursday polls, kindly click HERE.
Last Update
2020-09-24 08:02:49