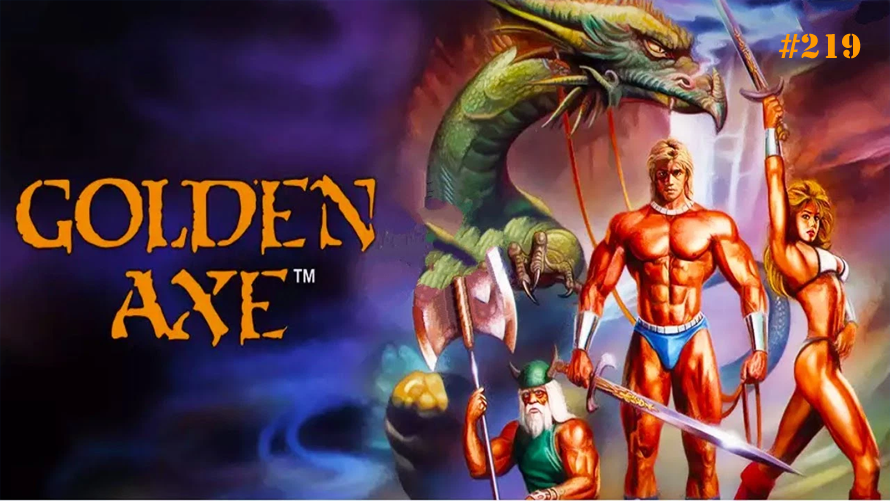 It's that time of the week again folks. Don't forget to cast your votes! #TT219
---
The side-scrolling hack and slash arcade game Golden Axe was released by SEGA in 1989. Gameplay consisted of progressing through 2D levels, defeating sword-and-axe-wielding enemies such as knights and skeleton warriors. The protagonists can also cast elemental spells during combat and mount various beasts while moving through levels.
The plot of Golden Axe centers on three warriors, who travel through a medieval fantasy world to rescue the King and his daughter from the evil Death Adder. He has also taken control of the Golden Axe, a legendary relic of the world that he threatens to destroy along with the royal family. The heroes include Gilius Thunderhead (a dwarf), Ax Battler (a human man), and Tyris Flare (an amazon woman), each of which also has personal reasons for wanting revenge on Death Adder.
Along with being ported to many game consoles and being included in numerous compilation packages, Golden Axe has also had several sequels and spinoff games created since its original arcade release. There was even a 3D action-adventure game featuring Tyris Flare, Golden Axe: Beast Rider, released in 2008 for Xbox 360 and PlayStation 3!
And so, for today's 219th Temptation Thursdays poll, we shall focus on Tyris Flare, the female protagonist of Golden Axe.
You may now cast your votes HERE*.
*You must be a member of our Official Collectors Club to vote.
To learn a little bit more about Golden Axe, you may check out Wikipedia's write-up.
---
For those who want to learn more about First 4 Figures' Temptation Thursday polls, kindly click HERE.
Last Update
2020-10-08 08:07:17