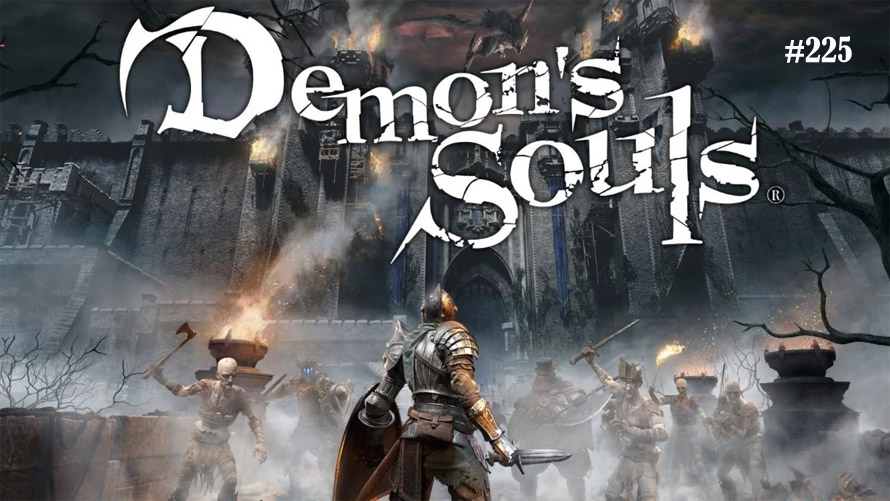 It's that time of the week again folks. Don't forget to cast your votes! #TT225
---
The action role-playing game Demon's Souls was developed by FromSoftware and first released for PlayStation 3 in 2009. The game features a customizable player character with a chosen gender, appearance, and starting class. Demon's Souls is set in the fantasy kingdom of Boletaria, which is being consumed by soul-eating demons as a result of human misuse of the magical Soul Arts. The player character seeks to kill the fallen human king and pacify the Old One, the leader of the demons. Guided by a demon dubbed The Maiden in Black, the player character travels to the different regions of Boletaria, increasing their power by slaying demons.
The gameplay consists of utilizing a variety of weapons with careful timing and managing their stamina meter. The player character earns Souls by defeating enemies, which serve as both the in-game currency and the experience points used to increase character stats. When a player dies, they return to the start of the level, losing all unused Souls and all normal enemies respawned.
Demon's Souls was praised by critics upon its release for its difficulty and combat depth and won numerous game awards including several "Game of the Year" in 2009. The success of Demon's Souls eventually led to the release of the highly popular Dark Souls series. A remake of Demon's Souls by Bluepoint Games was released as a launch title for the PlayStation 5 this year and has been met with universal acclaim from critics.
And so, for today's 225th Temptation Thursdays poll, we shall focus on The Maiden in Black, a central character in the narrative of Demon's Souls.
You may now cast your votes HERE*.
*You must be a member of our Official Collectors Club to vote.
To learn a little bit more about Demon's Souls, you may check out Wikipedia's write-up.
---
For those who want to learn more about First 4 Figures' Temptation Thursday polls, kindly click HERE.
Last Update
2020-11-19 08:03:16