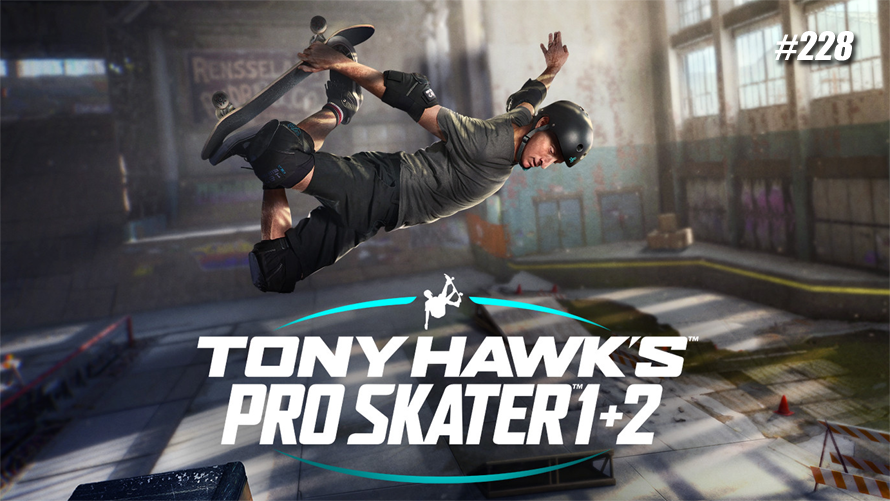 It's that time of the week again folks. Don't forget to cast your votes! #TT228
---
The skateboarding video game Tony Hawk's Pro Skater™ 1 + 2 was developed by Vicarious Visions and published by Activision in September 2020. It is a compilation remaster of the classic video games Tony Hawk's Pro Skater™ (1999) and Tony Hawk's Pro Skater™ 2 (2000) that adds online multiplayer to the games for the first time and also included revamped versions of the Create-A-Skater and Create-A-Park modes.
Gameplay in Tony Hawk's Pro Skater™ 1 + 2 consists of players choosing from a roster of real-life professional skaters to perform skateboarding trick combos in order to achieve high scores and complete objectives. All of the playable skaters have their own unique Special Moves, including some tricks that have been added that weren't present in the original games. All of the levels from the games were recreated in remastered form, and most of the songs from the original soundtrack also returned.
After receiving generally favorable reviews from critics, Tony Hawk's Pro Skater™ 1 + 2 became the fastest-selling game in the franchise, selling over a million copies in its first two weeks of release. Several special editions of the game were available, including a Digital Deluxe Edition that bundled in exclusive in-game content and even a Collector's Edition that included a limited-edition full-sized skateboard deck with a printed Tony Hawk autograph!
And so, for today's 228th Temptation Thursdays poll, we shall focus on a diorama from Tony Hawk's Pro Skater™ 1 + 2.
You may now cast your votes HERE*.
*You must be a member of our Official Collectors Club to vote.
To learn a little bit more about Tony Hawk's Pro Skater™ 1 + 2, you may check out Wikipedia's write-up.
---
For those who want to learn more about First 4 Figures' Temptation Thursday polls, kindly click HERE.
Last Update
2020-12-10 10:26:32