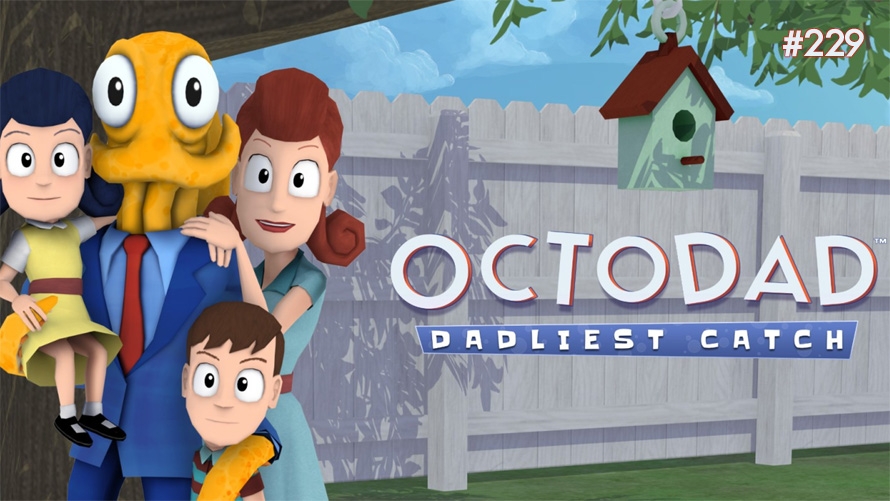 It's that time of the week again folks. Don't forget to cast your votes! #TT229
---
A sequel to the 2010 freeware game Octodad, Octodad: Dadliest Catch is an independent video game both developed and published by Young Horses. Gameplay consists of the player controlling Octodad, who uses his octopus tentacles as pseudo-human limbs in order to complete mundane chores such as collecting grocery items while avoiding detection.
The plot in Octodad: Dadliest Catch centers on an octopus who is carrying out an elaborate ruse, masquerading as an everyday suburban (human) father after meeting and marrying a human woman. Octodad is pursued by guards, scientists, and the evil Chef Fujimoto, who wants to expose Octodad's cephalopod nature (and then cook him).
Funding for the development of Octodad: Dadliest Catch was achieved through Kickstarter in August 2011, surpassing the developer's initial pledge goal of 20,000 USD. Critics praised Octodad: Dadliest Catch for its unique humor, challenging gameplay, and character depth. In its first year of release, the independent game sold nearly 460,000 copies and earned close to 5 million USD.
And so, for today's 229th Temptation Thursdays poll, we shall focus on Octodad, the main protagonist from Octodad: Dadliest Catch.
You may now cast your votes HERE*.
*You must be a member of our Official Collectors Club to vote.
To learn a little bit more about Octodad: Dadliest Catch, you may check out Wikipedia's write-up.
---
For those who want to learn more about First 4 Figures' Temptation Thursday polls, kindly click HERE.
Last Update
2020-12-17 08:01:27