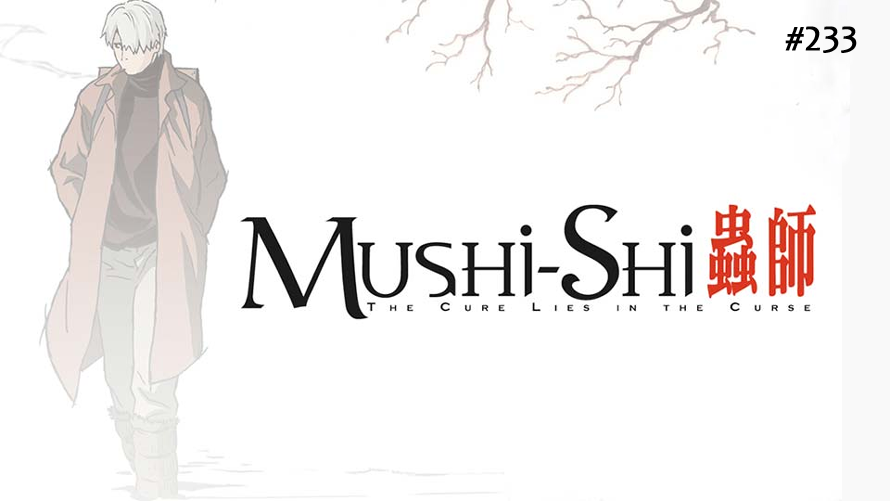 It's that time of the week again folks. Don't forget to cast your votes! #TT233
---
The episodic anthology anime, Mushishi, was written by Hiroshi Nagahama and released by studio Artland. It is based on a manga series written and illustrated by Yuki Urushibara. Mushishi takes place during a fictional era between the Edo and Meiji periods, during which Japan was still a "closed country".
In the story of Mushishi, supernatural creatures called Mushi exist throughout Japan, although their nature is such that most humans cannot perceive them at all and do not know of their existence. Mushishi's protagonist, Ginko, is a rare human who can both see and interact with Mushi—and even attracts them to himself. The series follows Ginko as he travels the country as a Mushi Master, researching Mushi and resolving problems and illnesses caused by them.
Both the anime and manga versions of Mushishi have been critically acclaimed for their originality, storytelling, and beauty. The series has won numerous awards, including awards for best anime series and best manga series. The manga has sold over 3.8 million copies, and the series has even been adapted into a live-action movie.
And so, for today's 233rd Temptation Thursdays poll, we shall focus on Ginko, the protagonist of Mushishi.
You may now cast your votes HERE*.
*You must be a member of our Official Collectors Club to vote.
To learn a little bit more about Mushishi, you may check out Wikipedia's write-up.
---
For those who want to learn more about First 4 Figures' Temptation Thursday polls, kindly click HERE.
Last Update
2021-01-14 08:14:17