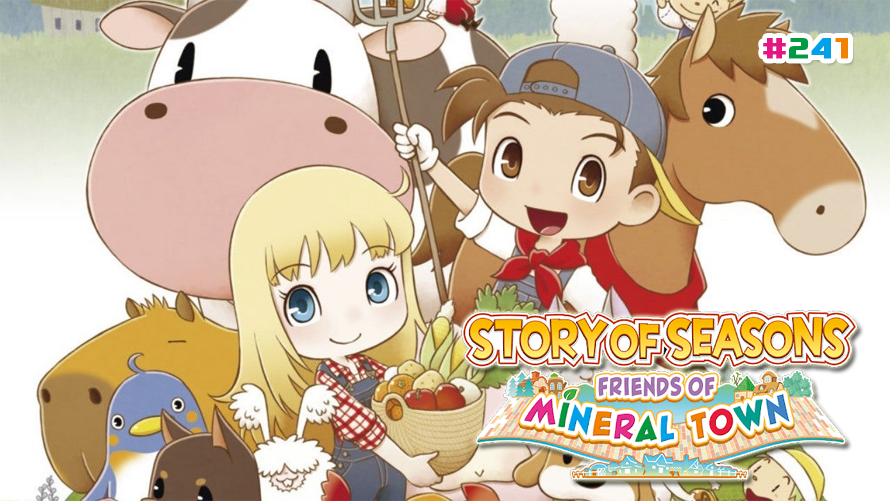 It's that time of the week again folks. Don't forget to cast your votes! #TT241
---
Developed by Marvelous Inc. and published by Xseed Games, Story of Seasons: Friends of Mineral Town is a farming simulation game for the Nintendo Switch and Microsoft Windows. It is a 3D remake of the Gameboy Advance games Harvest Moon: Friends of Mineral Town and Harvest Moon: More Friends of Mineral Town.
The plot of Story of Seasons: Friends of Mineral Town follows a boy or girl who returns to Mineral Town after many years away to find that their late grandfather's farm has fallen into disrepair. Learning that they have inherited the farm, the player character decides to restore the farm to its former glory.
In the game, the player controls a nameless farmer whose goal is to earn money and run a successful farm by producing crops, foraging, mining, and raising livestock. Recreational activities in the game include fishing, cooking, and visiting the local hot springs. Moreover, the game has a large social component, including the ability to date and marry one of the people in town and even have a child!
In addition to completely overhauling the graphics, Story of Seasons: Friends of Mineral Town includes many changes from the original games, including new marriage candidates, improved item storage, new farm animals, character customization through the mirror, new areas in the town, more pet options, the ability to ride a horse outside the farm, new heart events and more.
And so, for today's 241st Temptation Thursdays poll, we shall focus on a diorama based on Story of Seasons: Friends of Mineral Town.
You may now cast your votes HERE*.
*You must be a member of our Official Collectors Club to vote.
To learn a little bit more about Story of Seasons: Friends of Mineral Town, you may check out Wikipedia's write-up.
---
For those who want to learn more about First 4 Figures' Temptation Thursday polls, kindly click HERE.
Last Update
2021-03-11 01:59:45