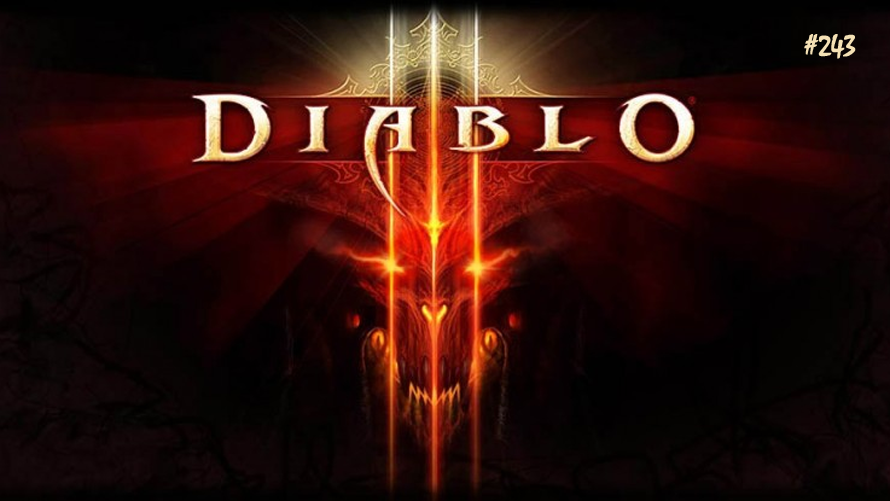 It's that time of the week again folks. Don't forget to cast your votes! #TT243
---
Developed and published by Blizzard Entertainment as the third installment in the Diablo franchise, the hack-and-slash action role-playing game Diablo III was first released for Mac OS X and Microsoft Windows in 2012. It has since been released for five video game consoles and also had several expansion packs released. The game features both single-player and multiplayer cooperative campaigns, as well as Player versus Player (PVP) combat.
Taking place in the dark fantasy world of Sanctuary, the story in Diablo III consists of five Acts. The plot revolves around a war between the angels and demons who created the world, and players must defeat Diablo, the Lord of Terror, in order to save humanity from the forces of Hell.
Gameplay in Diablo III consists of choosing between one of seven unique classes with over 800 unique abilities to unlock and master. Players collect legendary items, including weapons and armor, that unlock bonuses and dramatically change playstyles over the course of the campaign. Diablo III utilizes a custom 3D game engine to present an isometric view of the game. The environments are destructible and feature an in-game damage effect.
Critics praised Diablo III for its overall gameplay and new skill system. The game shattered many sales records, with over 3.5 million sales in its first 24 hours after release and 6.3 million sales in its first week of release. As of August 2015, over 30 million copies had been sold worldwide. Diablo IV, a sequel to the game, was announced in 2019 and is currently in development.
And so, for today's 243d Temptation Thursdays poll, we shall focus on Diablo, the titular character of Diablo III.
You may now cast your votes HERE*.
*You must be a member of our Official Collectors Club to vote.
To learn a little bit more about Diablo III, you may check out Wikipedia's write-up.
---
For those who want to learn more about First 4 Figures' Temptation Thursday polls, kindly click HERE.
Last Update
2021-03-25 02:26:45