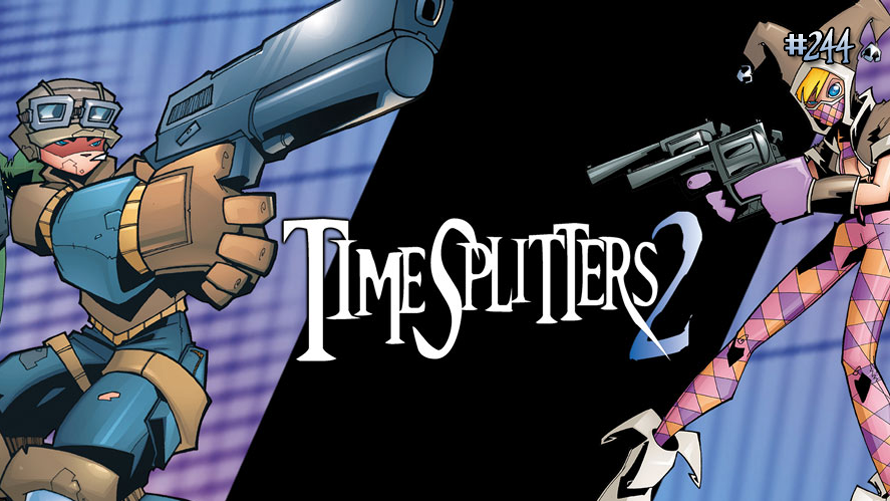 It's that time of the week again folks. Don't forget to cast your votes! #TT244
---
TimeSplitters 2 is a 2002 first-person shooter video game that was developed by Free Radical Design and published by Eidos Interactive. It is the sequel to the original TimeSplitters video game and features both a single-player mode and several multiplayer modes.
The plot in TimeSplitters 2 is centered on the war between humanity and an alien race called the TimeSplitters, who seek to destroy mankind by using time crystals to travel through time and change the course of Earth's history. Players control Sergeant Cortez, a space marine who travels to different periods in time to try and foil the TimeSplitters' plans.
Gameplay consists of players using a variety of weapons and tactics to complete objectives in scenarios. Players can use weapons such as rifles, handguns, a shotgun, a brick, a flamethrower, explosives, a crossbow, and more from different time periods in their quest to defeat the TimeSplitters. Some weapons are even capable of being dual-wielded!
TimeSplitters 2 received critical praise upon release, being nominated for various "Best Shooter" awards and praised for its split-screen multiplayer modes. A sequel to the game, TimeSplitters: Future Perfect, was released in 2005.
And so, for today's 244th Temptation Thursdays poll, we shall focus on Sergeant Cortez, the main protagonist of TimeSplitters 2.
You may now cast your votes HERE*.
*You must be a member of our Official Collectors Club to vote.
To learn a little bit more about TimeSplitters 2, you may check out Wikipedia's write-up.
---
For those who want to learn more about First 4 Figures' Temptation Thursday polls, kindly click HERE.
Last Update
2021-04-01 02:32:56