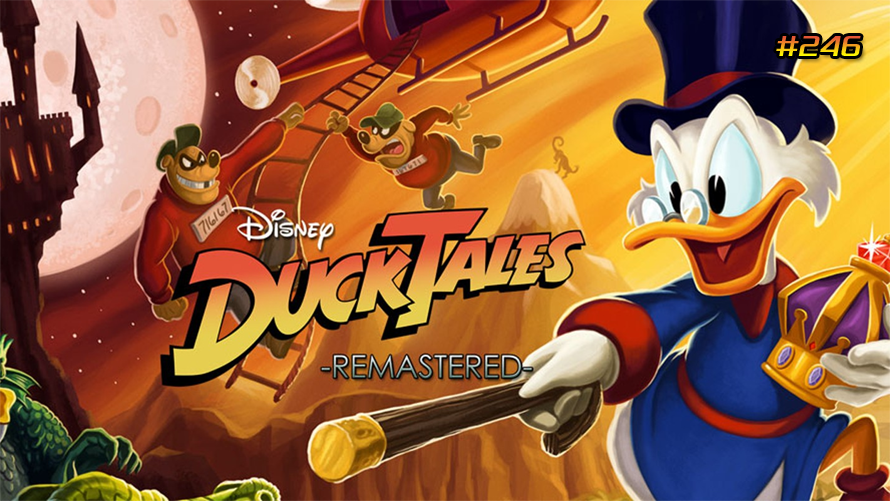 It's that time of the week again folks. Don't forget to cast your votes! #TT246
---
Developed by WayForward Technologies and published by Capcom, DuckTales: Remastered is a high-definition remake of the 1989 DuckTales video game for the original Nintendo Entertainment System (NES). It is a Metroidvania-style platform game that features 2D hand-drawn character sprites in 3D modeled levels.
The plot in DuckTales: Remastered follows Scrooge McDuck as he travels around the world—and even to the moon—searching for five treasures that will increase his wealth and secure his position as the richest duck in the world. A variety of supporting characters from the DuckTales cartoon series appear in the game, including Gizmoduck, Huey, Dewey, Louie, Webby, Launchpad, Gyro Gearloose, and more. Villains such as Magica De Spell, Flintheart Glomgold, and the Beagle Boys also appear, seeking to claim the riches for themselves.
Gameplay in DuckTales: Remastered is faithful to the original NES game, with players controlling Scrooge McDuck and the variety of actions he can take with his cane (such as using it as a pogo stick or using it to attack enemies). Gameplay enhancements new to this remake include a map screen and an optional easier pogo jump.
DuckTales: Remastered received favorable critical reviews and was praised for its controls, reimagined graphics, and challenging difficulty. The game was nominated for a variety of gaming awards, including nominations for its voice acting, animation, and score.
And so, for today's 246th Temptation Thursdays poll, we shall focus on Scrooge McDuck, the main protagonist of DuckTales: Remastered.
You may now cast your votes HERE*.
*You must be a member of our Official Collectors Club to vote.
To learn a little bit more about DuckTales: Remastered, you may check out Wikipedia's write-up.
---
For those who want to learn more about First 4 Figures' Temptation Thursday polls, kindly click HERE.
Last Update
2021-04-15 02:22:08