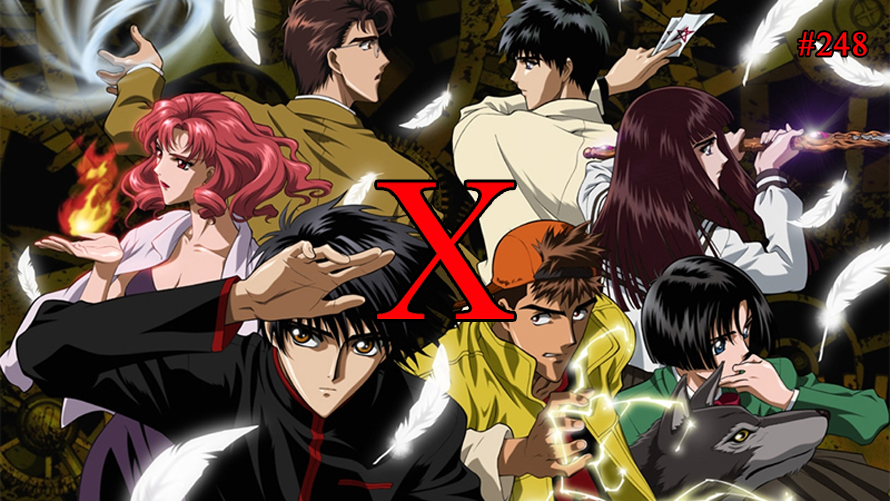 It's that time of the week again folks. Don't forget to cast your votes! #TT248
---
X (also known as X/1999) is an anime adaptation of a manga series created by the all-female manga artist group, CLAMP. The manga is an action-packed dark fantasy that was serialized from 1992 to 2003 before going on an indefinite hiatus. While the manga does not have a conclusion, an original ending to the story was created for the 2001-2002 anime adaptation.
The plot of X is centered on an impending end-of-the-world that has been foretold. In 1999, teenage boy Kamui Shiro returns to his childhood home of Tokyo to fulfill his mother's dying wish. There, he is contacted by the Dragons of Heaven, a group of six humans with superhuman abilities, who seek to protect the spiritual barriers located around Tokyo that forestall the apocalypse.
Opposing the Dragons of Heaven and pursuing the apocalypse, the Dragons of Earth also seek to recruit Kamui to their side. Kamui must decide as to which side he will support in the war between the factions—a choice that may determine the fate of humanity itself.
X the manga series was a commercial success, selling over 12 million volumes in Japan and appearing on the New York Times Manga Best Sellers list in the United States. The anime series was praised for its animation quality, voice acting, and deep focus on the cast of characters. A feature-film adaptation, X: The Movie, was also created by studio Madhouse and released by Toei.
And so, for today's 248th Temptation Thursdays poll, we shall focus on the Dragons of Heaven, the main protagonists of X.
You may now cast your votes HERE*.
*You must be a member of our Official Collectors Club to vote.
To learn a little bit more about X, you may check out Wikipedia's write-up.
---
For those who want to learn more about First 4 Figures' Temptation Thursday polls, kindly click HERE.
Last Update
2021-04-29 02:29:33