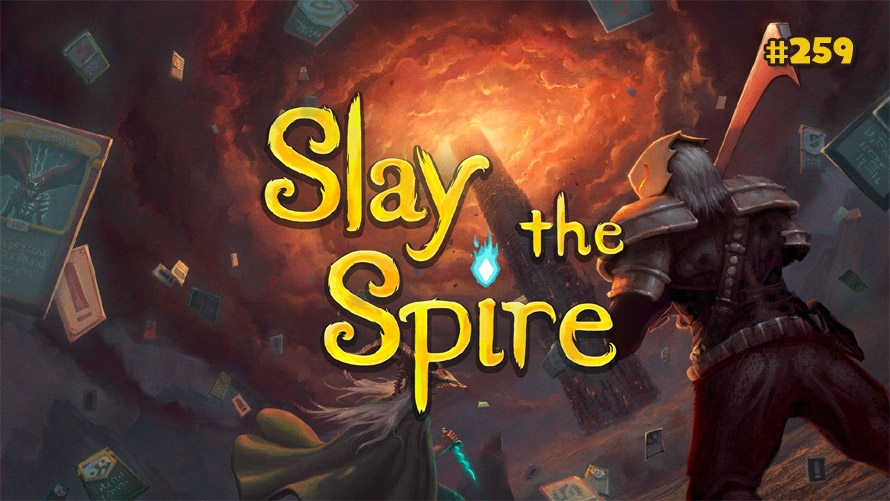 It's that time of the week again folks. Don't forget to cast your votes! #TT259
---
Developed by studio Megacrit and published by Humble Bundle, Slay the Spire is a video game that is a fusion combining roguelike dungeon-crawling and deck-building card game elements. The goal of the developers was to make the best single-player deckbuilder game possible. The game was inspired by the cyberpunk collectible card game, Netrunner, whose expert players the developers of Slay the Spire turned to for feedback during the development of their own game.
In Slay the Spire, the player selects one of four characters and ascends through several branching levels of a spire. Each branching path contains a number of potential encounters with enemies, shopkeepers, chests, campfires and more before ending with a boss battle.
Gameplay consists of combat against enemies in which the player selects from attack cards, skill cards and power cards out of their deck to play against the telegraphed attacks of enemies. Strategy is a crucial element to the game because if the player character's health ever drops to zero, they must begin the entire game again from the bottom of the spire.
Slay the Spire was released in January 2019 and had sold over 1.5 million copies by March of that year. It received positive critical reviews upon release and received numerous award nominations—including being nominated for and winning IGN's award for Best Strategy Game of 2019.
And so, for today's 259th Temptation Thursdays poll, we shall focus on a diorama from Slay the Spire.
You may now cast your votes HERE*.
*You must be a member of our Official Collectors Club to vote.
To learn a little bit more about Slay the Spire™, you may check out Wikipedia's write-up.
---
For those who want to learn more about First 4 Figures' Temptation Thursday polls, kindly click HERE.
Last Update
2021-07-15 02:51:46