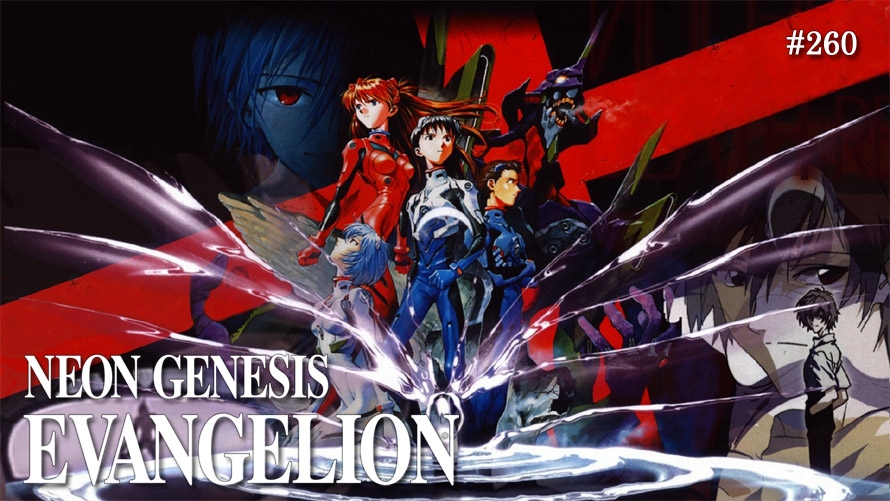 It's that time of the week again folks. Don't forget to cast your votes! #TT260
---
Directed by Hideaki Anno and produced by studio Gainax, Neon Genesis Evangelion is a 26-episode apocalyptic mecha anime TV series that originally aired from October 1995 to March 1996. The acclaimed series has become a Japanese pop cultural icon and is credited by many as leading to a rebirth of the anime industry and an expanded worldwide spread of the genre.
The protagonist of Neon Genesis Evangelion is teenage boy Shinji Ikari, who pilots Evangelion Unit-01, a giant bio-mecha. Evangelion mechas battle in the futuristic city of Tokyo-3 against gigantic monsters called "Angels", whose coming was prophesied in the Dead Sea Scrolls. Shinji and the other Evangelion pilots aim to prevent the Third Impact—a global cataclysm that will occur and cause the end of mankind—if the Angels are not defeated.
Neon Genesis Evangelion has received widespread international acclaim in the decades following its release. Critics praised the series for its character depth and complex narrative. The End of Evangelion, a theatrical parallel ending to the anime series, was released in 1997. Rebuild of Evangelion, a four-movie film series that retells the Neon Genesis Evangelion saga, was released between September 2007 and March 2021.
And so, for today's 260th Temptation Thursdays poll, we shall focus on EVA-01, the iconic mecha from Neon Genesis Evangelion.
You may now cast your votes HERE*.
*You must be a member of our Official Collectors Club to vote.
To learn a little bit more about Neon Genesis Evangelion, you may check out Wikipedia's write-up.
---
For those who want to learn more about First 4 Figures' Temptation Thursday polls, kindly click HERE.
Last Update
2021-07-22 02:25:33