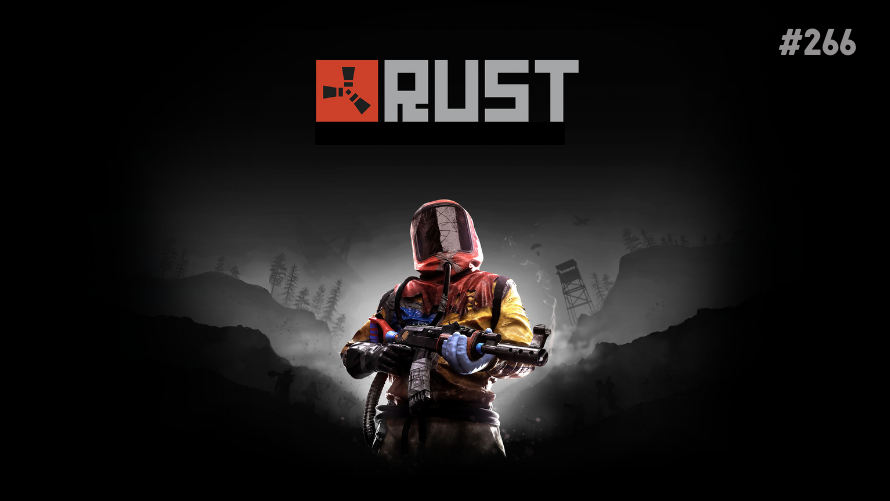 It's that time of the week again folks. Don't forget to cast your votes! #TT266
---
Rust is a multiplayer-only survival game developed and published by Facepunch Studios in 2018 for macOS and Windows. A console version was released in May of 2021 with the help of developers Double Eleven. Gameplay consists of surviving in Rust's open-world by managing your player character's hunger, thirst, and health. To do so, players must scavenge for nourishments and crafting blueprints and materials to build shelter, survival necessities, and the like.
The biggest threat, however, in the game isn't the wilderness but other players who are also looking to survive the same harsh environments as you. By using weapons such as guns, bows, and other tools, players can eliminate one another to loot all of their belongings. In contrast, players may also opt to band together to survive as a group.
Rust has seen commercial success as early as the Early Access phase of development, having sold one million copies in its first two months. As of December 2019, the game has already sold over nine million copies worldwide and continues to grow in popularity and player base to this day.
And so, for today's 266th Temptation Thursdays poll, we shall focus on the Hazmat Suit attire, which has become the face of Rust.
You may now cast your votes HERE*.
*You must be a member of our Official Collectors Club to vote.
To learn a little bit more about Rust, you may check out Wikipedia's write-up.
---
For those who want to learn more about First 4 Figures' Temptation Thursday polls, kindly click HERE.
Last Update
2021-09-09 08:08:48