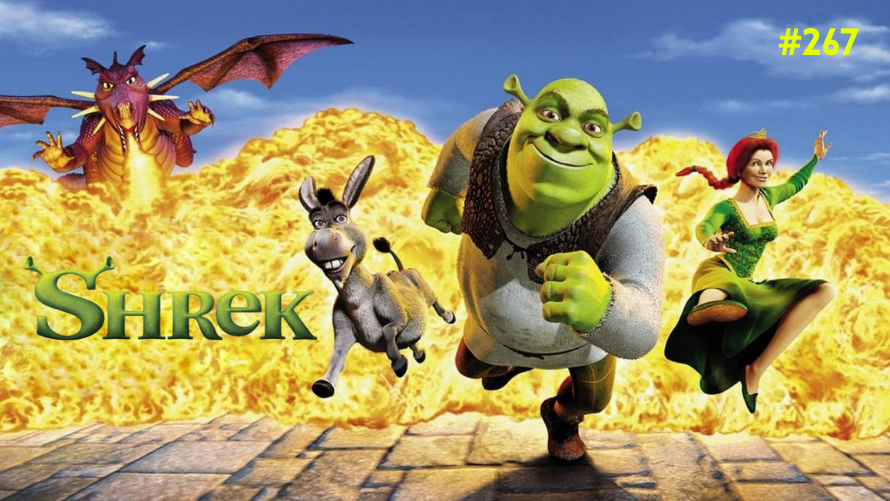 It's that time of the week again folks. Don't forget to cast your votes! #TT267
---
Shrek is a 2001 American comedy/fantasy film starring a loveable ogre on an adventure of a lifetime. Its success led to three sequels that are just as popular as the first film: Shrek 2, Shrek the Third, and Shrek Forever After.
After all the fairytale creatures' banishment by Lord Farquaad (John Lithgow) from the kingdom of Duloc to Shrek's (Mike Meyers) swamp, Shrek is determined and sets on a quest with his companion, Donkey (Eddie Murphy), to get his swamp back. In return for his swamp, Lord Farquaad orders Shrek to rescue Princess Fiona (Cameron Diaz), also known as Farquaad's bride-to-be, who has been locked away in a castle guarded by a fire-breathing dragon where none prevail. Shrek and Donkey go on a whirlwind adventure yet again to rescue the princess, only to find out about her dark secret.
Shrek is considered to be one of the biggest animated franchises today, with striking popularity that only continues to grow. It helped boost DreamWorks' profits and generated over $420 million in revenue from DVD and VHS alone. It even went on to win the first-ever Academy Award for Best Animated Feature and has become an influence on many other future children's favorites such as Madagascar, How To Train Your Dragon, and Kung Fu Panda.
And so, for today's 267th Temptation Thursdays poll, we shall focus on a diorama of Shrek and Donkey, the loveable protagonists of the film.
You may now cast your votes HERE*.
*You must be a member of our Official Collectors Club to vote.
To learn a little bit more about Shrek, you may check out Wikipedia's write-up.
---
For those who want to learn more about First 4 Figures' Temptation Thursday polls, kindly click HERE.
Last Update
2021-09-09 09:51:27