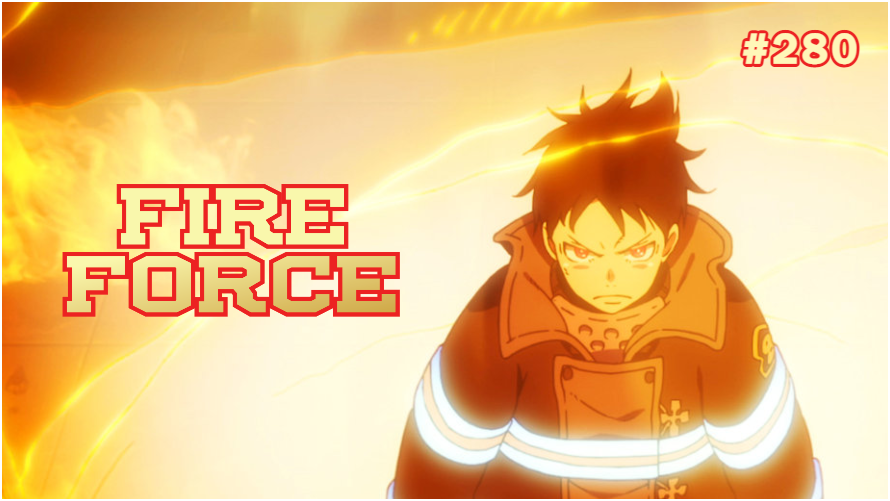 It's that time of the week again folks. Don't forget to cast your votes! #TT280
---
Fire Force is an ongoing Japanese manga series written and illustrated by Atsushi Ōkubo. It made its debut on Kodansha's Weekly Shonen Magazine in September 2015 and consists of 31 tankobon volumes as of October 2021. And as of July 2021, 16 million copies of the manga are in circulation worldwide. The first season of the anime adaptation aired from July to December of 2019 and the second season in July to December of 2020.
Fire Force is set in a fictional Tokyo where, 250 years prior, an event called the Great Cataclysm occurred. All of the earth was set ablaze on that day, and only a few survivors remained, who then sought refuge in Tokyo. Fast forward to present-day Tokyo, a special fire rescue team called the Fire Force is stopping entities called Infernals from wreaking havoc. Infernals are humans that spontaneously combust for unknown reasons and survive to become dangerous fiery beings. The Fire Force is a team made up of similar beings but somehow was able to retain their human form. As the story progresses, we find out more about the corruption within the Fire Defence Agency and the truth behind the death of the main protagonist's family.
And so, for today's 280th Temptation Thursdays poll, we shall focus on Shinra Kusakabe, the main protagonist of Fire Force.
You may now cast your votes HERE*.
*You must be a member of our Official Collectors Club to vote.
To learn a little bit more about Fire Force, you may check out Wikipedia's write-up.
---
For those who want to learn more about First 4 Figures' Temptation Thursday polls, kindly click HERE.
Last Update
2021-12-13 04:21:43