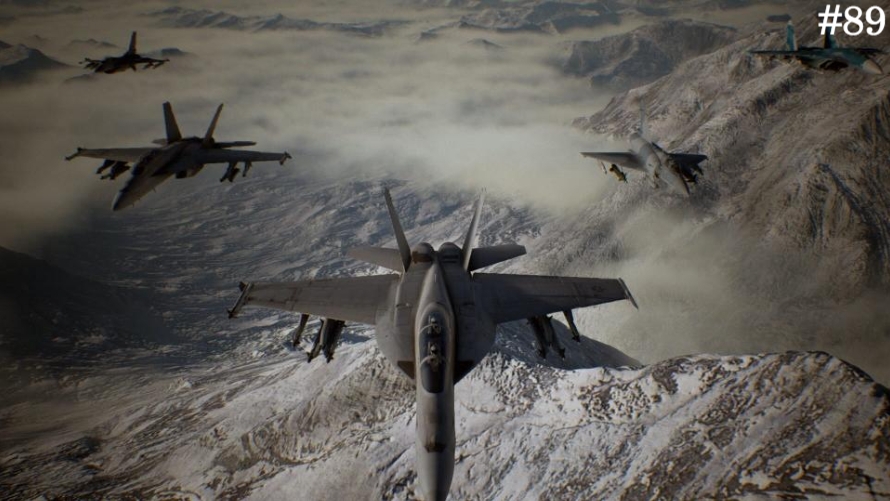 It's that time of the week again folks. Don't forget to cast your votes! #TT89 #F4FNEOOOW
---
The Ace Combat franchise is an action flight simulator video game series developed and published by Bandai Namco Entertainment. At first glance, it may seem like your typical pilot-and-shoot, but longtime enthusiasts of the series are aware of the depth and history that brew within each title. For example, most of the in-game aircrafts are, indeed, accurate or slightly remodeled interpretations of present-day military planes, while a few others are inspired by actual prototypes that never made it to the battlefield. Unexpectedly, there is even a storyline and subtle clues that connect each installment from the main Ace Combat series to one another.
To date, the franchise has so far published a whopping 17 titles across multiple platforms with an 18th – Ace Combat 7: Skies Unknown – currently in development, which is set to release sometime 2018.
For today's 89th Temptation Thursdays poll, we shall be focusing on a general range of aircrafts from the Ace Combat video game series. You may now cast your votes HERE.
To learn a little bit more about Ace Combat, you can check out Wikipedia's write-up HERE.
---
For those who want to learn more about First 4 Figures' Temptation Thursday polls, kindly click HERE.
Last Update
2018-02-22 14:08:47