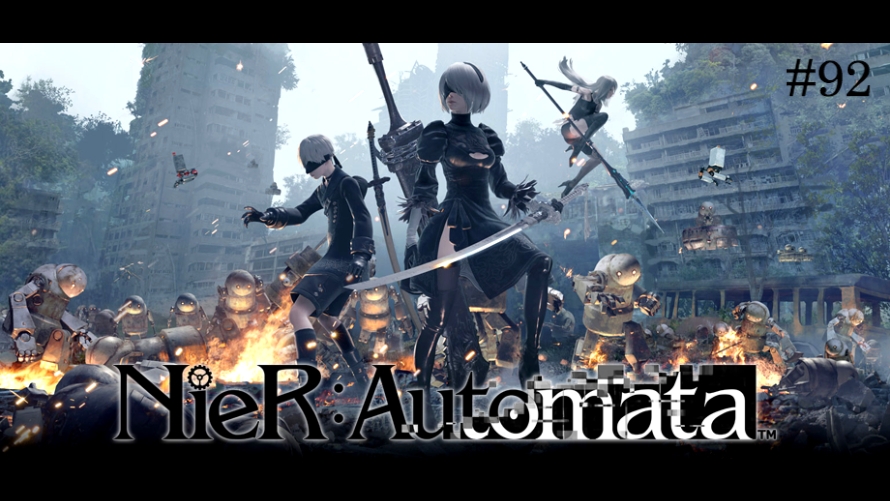 It's that time of the week again folks. Don't forget to cast your votes! #TT92 #F4F2B
---
NieR: Automata is an action role-playing video game developed by PlatinumGames and published by Square Enix for the Sony PlayStation 4 and Microsoft Windows platforms, and was first released in Japan and then the rest of the world in February 2017 and March 2017, respectively. The game is a sequel and follows the fourth ending (out of five) of Nier.
Without revealing too much information, set in post-apocalyptic conditions, players take control of supposedly emotionless combat androids known as YoRHa units to fend off an army of otherworldly machines that invaded Earth. The game's storyline, partnered with stunning combat design and a beautifully composed soundtrack, were grounds for positive reviews and feedback from critics and players alike. By the end of 2017, the title had already sold more than two million copies worldwide.
In a recent interview with the developers of NieR: Automata, the game's last secret has yet to be discovered. According to them, because this thing is bad and would cause some problems if they went into further detail, the team decided not to disclose what it is to the public. The only reason why it found its way into the game was due to various circumstances. The title has an alphabet-long number of endings, so maybe one of you could eventually discover what this is as you attempt to unlock them all.
The developers are aiming to do something big for the franchise's 10th anniversary this 2020, which possibly could be a new title announcement.

And so, for today's 92nd Temptation Thursdays poll, we shall focus on YoRHa No. 2 Type B (2B for short), the main protagonist of NieR: Automata.
You may now cast your votes HERE.
To learn a little bit more about NieR: Automata, you can check out Wikipedia's write-up.
---
For those who want to learn more about First 4 Figures' Temptation Thursday polls, kindly click HERE.
Last Update
2018-03-15 08:56:38