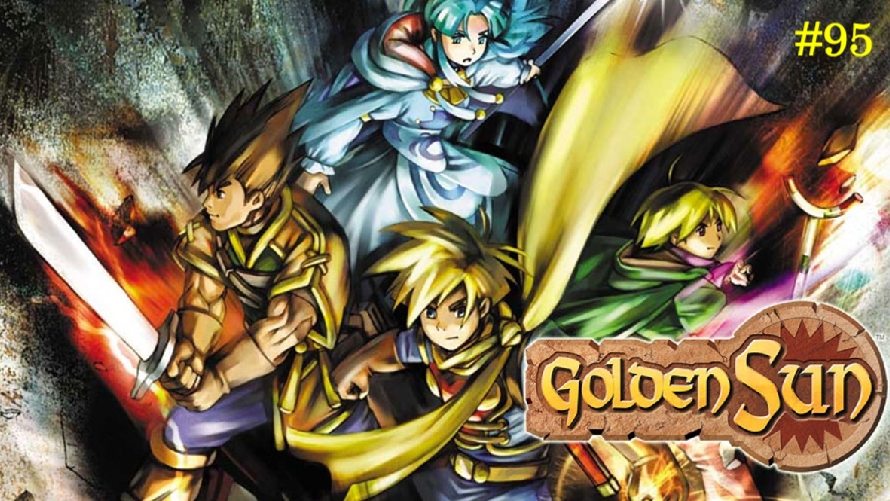 It's that time of the week again folks. Don't forget to cast your votes! #TT95
---
Golden Sun is a critically acclaimed fantasy role-playing video game developed by Camelot Software Planning and published by Nintendo for their Game Boy Advance console back in 2001. The story follows a group of individuals called Adepts that are on a quest to save the world of Weyard from Alchemy, a once potentially destructive force from long ago sealed away for the better good. Adepts make use of Psynergy magic to not only triumph over their turn-based battles but also to solve puzzles they experience outside of battle. Furthermore, once discovered and acquired, Adepts are capable of summoning powerful beings called Djinn to aid them in their encounters. Players can mix and match Djinn with each Adept in their party to suit the fight sequence they're currently facing.
Sony's PlayStation console dominated the role-playing game market during those times, and the game was created for Nintendo to be able to compete; and that it did. It took the developers twelve to eighteen months to create a finished product, which was a considerable amount of time by handheld standards, but once released, Golden Sun received high praise from multiple video game publications for its fantastic graphics, sound, and gameplay, and is even regarded by IGN as their 24th best video game title of all time for the Game Boy Advance.
The video game series as a whole already consists of three Golden Sun titles thus far, and, according to a 2012 interview with one of the franchise's producers, Hiroyuki Takahashi, a fourth installment is possible if Nintendo users are demanding for one.
And so, for today's 95th Temptation Thursdays poll, we shall focus on Isaac, the main protagonist of Golden Sun.
You may now cast your votes HERE.
To learn a little bit more about Golden Sun, you can check out Wikipedia's write-up on the title.
---
For those who want to learn more about First 4 Figures' Temptation Thursday polls, kindly click HERE.
Last Update
2018-04-05 14:19:20