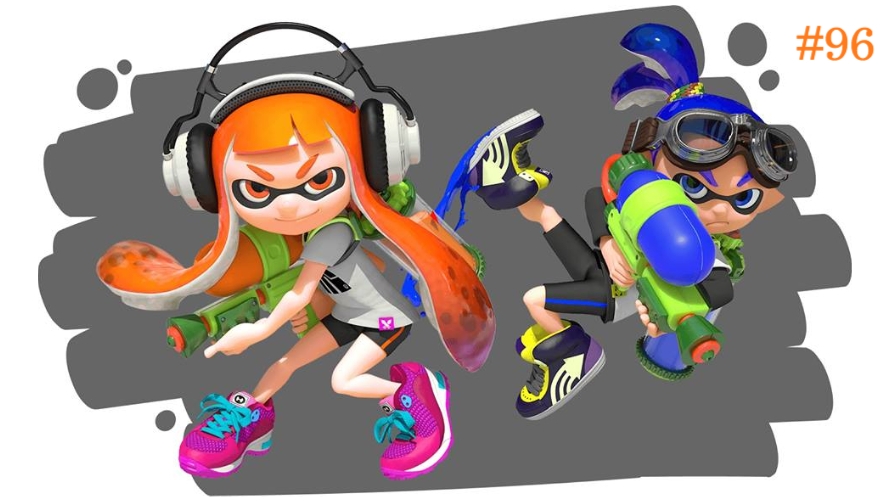 It's that time of the week again folks. Don't forget to cast your votes! #TT96 #F4FINK
---
Splatoon is a critically acclaimed third-person shooter video game developed and published by Nintendo for their Wii U console and was released worldwide just last May 2015. Players take control of characters known as Inklings in a 4-on-4 online multiplayer frenzy and utilize paint-based weaponry (guns, grenades, paint rollers, etc.) to achieve the objective. For example, in Turf Wars, players must paint the map with their respective team color, and the team that covers the most ground wins the match. As an Inkling, players can take the form of a humanoid to shoot their opponents and splat paint around the map, and a squid to swim through their team's paint to reload their primary weapon. A single player campaign is also available for those who are interested in this kind of content.
Nintendo took the world by surprise when they first announced that they were working on a shooter intellectual property, and when the time came to launch their finished product, they did not disappoint. By the end of 2016, the title received a plethora of accolades for multiple categories in multiple awards and recognition events.
Now, a Splatoon 2 is available on the Nintendo Switch and has sold over 4.91 million copies worldwide and is the console's 4th best-selling title by the end of 2017.
And so, for today's 96th Temptation Thursdays poll, we shall focus on the Inklings from Splatoon.
You may now cast your votes HERE.
To learn a little bit more about Splatoon, you may check out Wikipedia's write-up.
---
For those who want to learn more about First 4 Figures' Temptation Thursday polls, kindly click HERE.
Last Update
2018-04-13 04:55:40