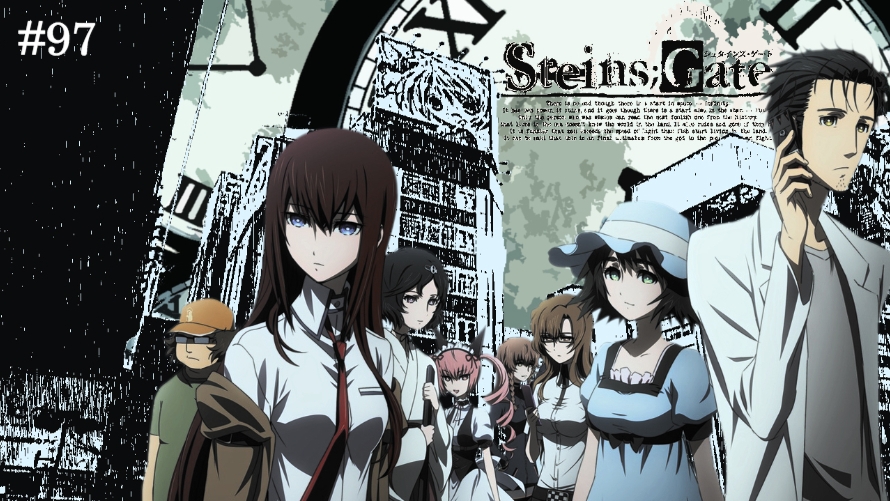 It's that time of the week again folks. Don't forget to cast your votes! #TT97
---
Steins;Gate is the second installment of the visual novel video game series, Science Adventure. It was first developed by 5pb. and Nitroplus for the Xbox 360 in October 2009 but eventually had subsequent releases for other video gaming platforms through the years with the latest one being for the iOS released in September 2016. Also, a manga and an anime adaptation were published later on following the success of the video game release. The story follows a group of students that have discovered a way to change the past and have developed the technology to do so.
The one commonality that video game publishers are praising the most about this title is the non-linear plot development that players have control over. As a visual novel video game, players have the power to choose how an event or scenario plays out depending on their decision, and every choice they make, no matter how insignificant it may seem, affects later outcomes when players least expect it. This, partnered with the kind of story the game has, was the perfect setup for an experience worth remembering.
And so, for today's 97th Temptation Thursdays poll, we shall focus on the Rintarō Okabe, the protagonist of Steins;Gate.
You may now cast your votes HERE.
To learn a little bit more about Steins;Gate, you may check out Wikipedia's write-up.
---
For those who want to learn more about First 4 Figures' Temptation Thursday polls, kindly click HERE.
Last Update
2018-07-12 08:50:27