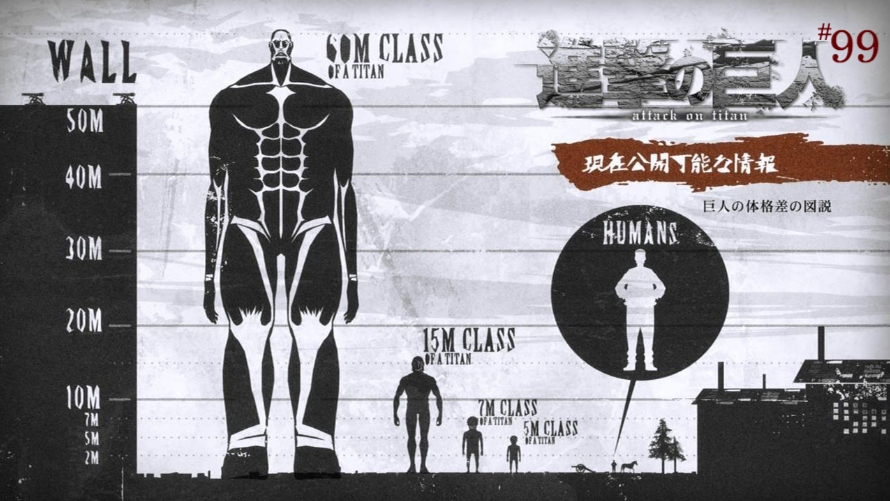 It's that time of the week again folks. Don't forget to cast your votes! #TT99 #F4FAOTT
---
Even if they do not follow the series, manga and anime fans alike may have at least heard of the title Attack on Titan in passing and may have heard nothing but great things about it. It is a commercially successful manga series that was first published in September 2009 under Kodansha's Bessatsu Shōnen Magazine and has a total of 24 tankōbon collected volumes to date. By the first half of 2014, it was the number one highest selling manga for the period, ending the five-year run of a different manga series, and has printed over 71 million copies by the end of December 2017. The overall success of the franchise was also attributed to the anime adaptation of the manga and was referred to as a "once-in-a-decade hit." The third season is scheduled to air this July 2018.
Without getting into too much detail to avoid spoilers, Attack on Titan is set during a post-apocalyptic period in a world overrun by human-eating gargantuans called Titans. The only thing keeping what's left of humanity alive is a city surrounded by 50-meter walls and the military forces protecting it. The story initially follows childhood friends Eren Yeager, Mikasa Ackerman, and Armin Arlert in their struggles to survive but eventually develops into something much deeper as the truths behind these so-called Titans unravel.
And so, for today's 99th Temptation Thursdays poll, we shall focus on the Titans from the anime series.
You may now cast your votes HERE.
To learn a little bit more about Attack on Titan, you may check out Wikipedia's write-up.
---
For those who want to learn more about First 4 Figures' Temptation Thursday polls, kindly click HERE.
Last Update
2018-05-03 19:11:41