Review Details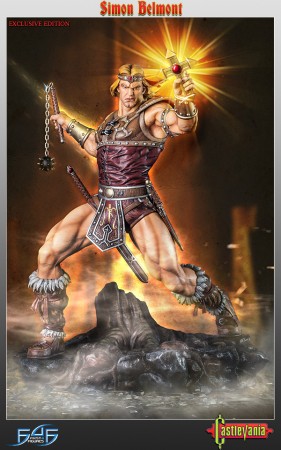 Simon Belmont Exclusive
Product Review (submitted on July 3, 2017):

How this classic Simon Belmont statue donning his iconic pose isn't sold out is beyond me. If you're a fan of Castlevania, what are you waiting for? Having the option to mold the Vampire Killer into any shape we want or swapping out the Vampire Killer for the upgraded Chain Whip is definitely a nod to the fans of the series, as well as is the Holy Cross.

The fact that F4F was able to take the iconic NES cover art of Simon's back, and accurately turn that art into this beast of a statue shows how truly talented the people at First 4 Figures really are <3

Long Live First 4 Figures, and Long Live Castlevania!