Review Details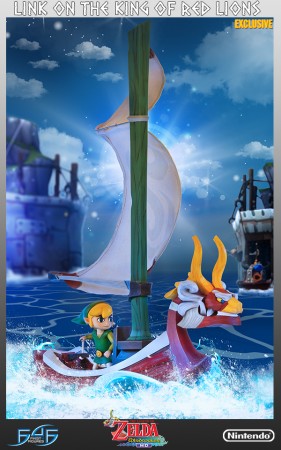 Link on The King of Red Lions (Exclusive)
Product Review (submitted on August 17, 2017):

I've been a loyal F4F fan for several years now and have come to expect a good product from them but KORL surprised me in so many ways. I've heard horror stories of statues being delivered broken or damaged so when I saw how big this box was I was worried to say the least. I've always struggled with taking the box out of the packaging and again with taking out the styrofoam box out. This time I immediately noticed that they'd put some thought into it. The box itself is in side a giant plastic bag that you can easily pull out of the packaging box. Then I was surprised again when I saw that the styrofoam box inside had handles built in to easily let me pull it out as well. THEN once I opened it up I saw that the pieces weren't just tucked in snugly but in fact some were in a hard plastic shell. F4F isn't messing around anymore when it comes to packaging!!
The whole process was quick and easy to assemble and brought me a lot of joy so thank you so much for making me a very happy customer once again.