Review Details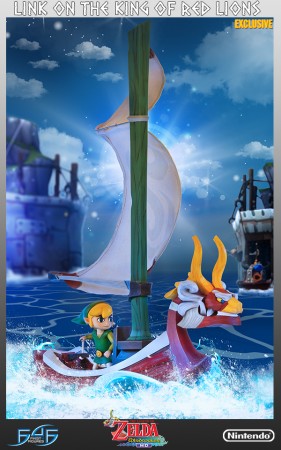 Link on The King of Red Lions (Exclusive)
Product Review (submitted on March 3, 2018):

This is one of the first statues that brought me to First 4 Figures. In terms of quality, price and overall immense beauty this one knocks it out of the park.

A stunning physical creation that captures the beauty of Windwaker and slams it into the real world. Once assembled the wave of nostalgia mixed the statues pure aesthetic joy makes for a peice, that to me any way, is worth more than any price which is why at under $500 it is a true steal.

The paint work on the King himself adds weathering to the cell shaded design, the fabric sail makes the statue seem like it has set sail on the great sea and the water effects on the base are a work of genius.

A truly stunning peice that shows off the skills and talents of a company who cares for the product and the customer with equal measure.

No wonder it has won awards.

Stunning. Stunning. Stunning.