Review Details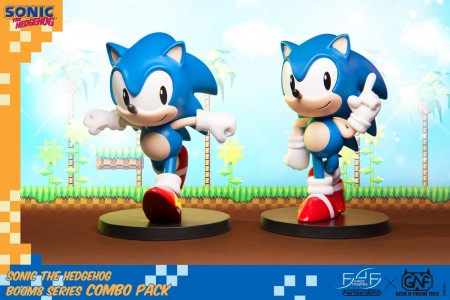 Sonic the Hedgehog Boom8 Series - Combo Pack
Product Review (submitted on May 25, 2018):

Just got these little Sonic figures yesterday (25/05/2018).

The first thing i noticed was that they are incredibly small considering the price you pay for them ($86 AUD delivered for the combo pack).
The paint work on mine is crisp, and the figures themselves look really cool.
But I would've thought the price would be lower for these. At $40 AUD each, they are far from cheap. Especially when comparing to the Breath of the Wild Link ($90 AUD) and Skyward Sword Link (only $60 AUD) which are both much larger.

Next time, i hope the price is a little lower. Other than that, i'm very happy with these little Sonics!