Review Details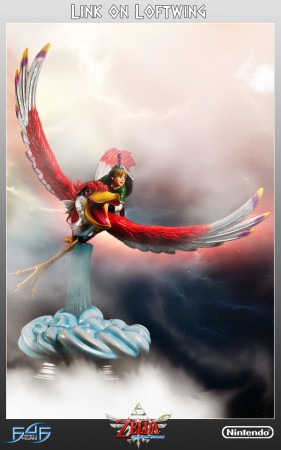 Link on Loftwing
Product Review (submitted on December 30, 2016):

When I received this statue I was baffled by the sheer size of it. It might seem like a beautiful statue you can easily put on display somewhere, but it turned out I had nowhere to put this gorgeous statue! Be careful with ordering this statue if you don't have a lot of space to place your statues, even more so if you plan on saving those boxes!

The statue is simply magnificent and the details are stunning, however I am slightly disappointed with the way that the base connects to the loftwing. If you intend on putting this statue somewhere on eye-height, it would be adviced to wrap something around the weird-looking connection that connects the base with the loftwing.

The wings are also difficult to fully connect to each other, and requires quite some force to properly connect. This makes it quite difficult to disassemble at a later point in time however, be wary with this.

In short; a beautiful statue with stunning details, with just a few flaws. Definitely worth having in your collection!