Review Details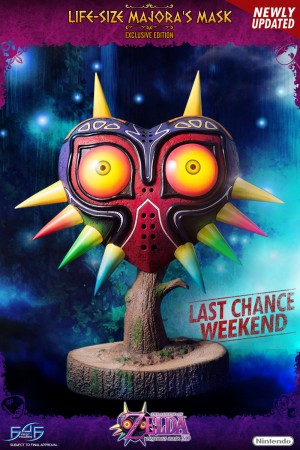 Majora's Mask (Exclusive)
Product Review (submitted on September 4, 2018):

I have purchased previous First 4 Figures products and this one is nice also.
However, there is a paint defect in the eye that ruins the glowing effect as the light shines through the pupil in a very noticeable way.

It completely ruins the effect of the glowing eyes. After talking to customer support for over three months they would only give me a less than 5% discount or I would have to destroy the statue for a 100% refund. They would not offer to help fix issue or to provide support for me to fix the issue myself.

The issue can be fixed easily by putting some paint over the affected area to block the light shining through, but they would not help.

For a product that costs nearly $400 I am disappointed in the quality. These are marked as high quality collectables.