Review Details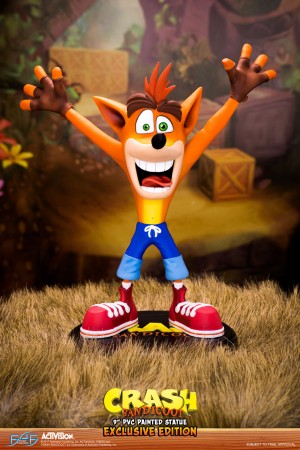 Crash Bandicoot PVC (Exclusive)
Product Review (submitted on December 27, 2018):

I received the regular version of this as a gift and since the statue is designed the same as this Exclusive, I wanted to leave a review.
The quality is amazing and not what you would expect for such a lower end price. It is very sturdy and flawless in my opinion. I love with this statue that it doesn't induce worries of breakage like higher end statues might while also not being cheaply made or looking like other PVC competitor's figures in this low end cost. I would recommend this product to anyone who loves to have their favorite game characters brought to life. First 4 Figures knows how to make these statues and figures look just like they are supposed to with no differences in the characters features.