Review Details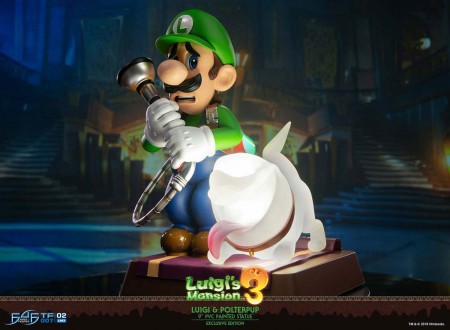 Luigi's Mansion 3 – Luigi and Polterpup Exclusive Edition
Product Review (submitted on April 10, 2020):

This was my first F4F I've bought, was skeptical around the price and quality but I took a leap of faith. Every penny paid for this piece was worth it, the price and quality are a great value.

The LED's on polturpup, poltergust and lamp are prefect..

Luigi's expression captivates he's fright, and the feel of the statue both Luigi and Polturpup are astonishing, also the details on Luigi's overalls are awesome .

If you love Luigi and are having trouble thinking of purchasing this, well then my F4F friend dont hesitate this piece has a super great price so go BUY IT !!