Review Details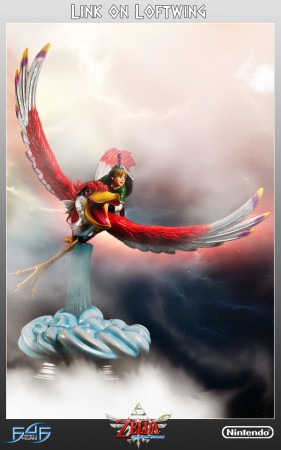 Link on Loftwing
Product Review (submitted on January 11, 2017):

Link on Loftwing is the first in the Skyward Sword Line and is a giant. The statue is very large, but the attention to detail is amazing. Although the price ends up being around $500 usd, the size of this statue justifies the price tag.
Unfortunately, this is the most delicate and complicated statues to assemble. At every piece, I felt as if I was going to break it trying to fit parts together. After attempting multiple angles and grips, I was able to get it together without breaking anything. Patience is key here. Also, be prepared to find close to no display cases that can house this giant.
I love everything about Link on Loftwing, with the exception of the cupcake frosting base. If you're on the fence, pull the trigger and add the first Skyward Sword statue to your collection!