Review Details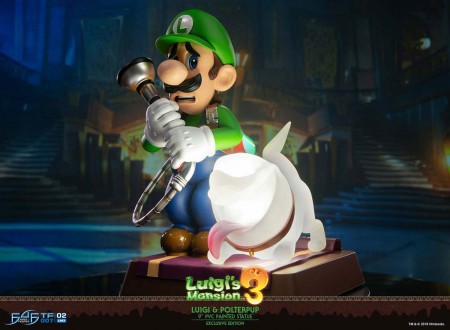 Luigi's Mansion 3 – Luigi and Polterpup Exclusive Edition
Product Review (submitted on April 16, 2020):

I have had this for some time and just recently opened it to take a look. As always, F4F did not disappoint. The packaging is as perfect as the PVC. You find it hard not to display it with the statue. Very sturdy Art Box and beautiful design on it. Definitely something you will want to keep.

The piece itself is beyond description. The design, likeness to image, paint, and size all hit the mark for me. It is small enough for your desk or your display cabinet. The colors are a perfect match for the character, and the detailed attention to design, from the backpack to the polished shoes, will make you fall in love with this PVC. The light up feature for the Ghost is icing on the cake. I am typically not a PVC person, but this one was a solid 10/10 for me. Definitely a good buy at a reasonable cost, for the excellent quality put into it.