Review Details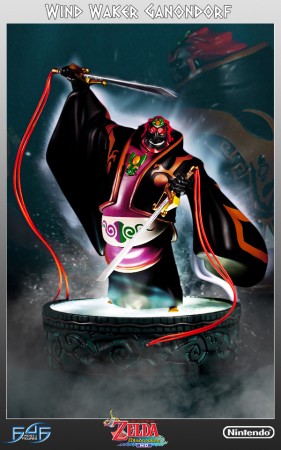 Wind Waker Ganondorf Exclusive
Product Review (submitted on December 20, 2016):

OMG I love this statue. Right from the start, perfect pose. It captures perfectly the final battle between link and Ganondorf.

Base - heavy, very heavy! The light up feature is really cool, no necessary, but a nice extra. The on/off button is easy to access.

Statue - very vivid colors capture the brightness of the game. I like how strong the purple is next to the dark black. I thought the strings of the blades were nothing special, a bit too thin, but once placed on the statue it does its job. This is a nice sizable statue too.

Putting it together was easy except placing the statue on the base took a bit just because you are going to have to expand/stretch/I don't what word to use, the legs a bit to make it fit, but I read that it's just something that has to be done, so don't worry, it won't break.

All in all, one of the best F4F has done. It's 100% accurate to the character! I hope this is the start of an awesome Wind Waker line up.