Review Details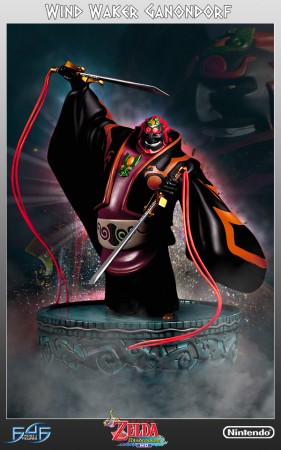 Wind Waker Ganondorf
Product Review (submitted on January 17, 2017):

Overall this thing is amazing! Quality, color, and even shipping packaging was fantastic. I only have 2 complaints but they are small (hence the 4 star). I wish the swords were a little more tight fitting when placed in his hands. It turns into a balancing act to get them to stay how you want them exactly and the left hand sword slides down so he's holding it a little low. The second is the ribbon/strings that are on the end of the swords are a bit long and don't flow as nicely as the image shows.

Small things that in the end I doubt anyone will notice but myself. Overall I'm super happy with this piece and would tell my friends with too much money to go buy their own!