Review Details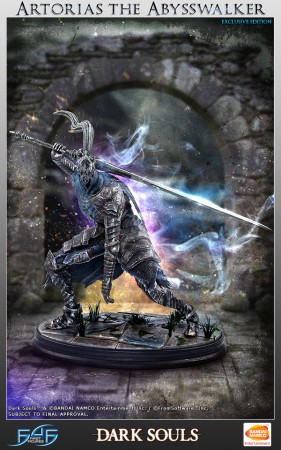 Artorias The Abysswalker Exclusive
Product Review (submitted on January 27, 2017):

Arty EX 24 reporting in! Love the quality, no breaks, box intact, thanks Alex and team!

Praise: The pose is fantastic, the attention to detail is very loyal to the game, the way he fills up the 3d space and the impression he gives are all accurate to his demeanour. Lovely paint job! Can't stress that last one enough!

Constructive criticism: My number one thing is the Exclusive swords, I think the uncursed sword is a great idea, but I think the scrapes and scratches could of been executed better.

This one can't be helped but beware the shipping, big statues like this are super expensive shipping to places like Australia.

I have almost nothing but praise for my first F4F.

Once again, thank you for this piece.