Review Details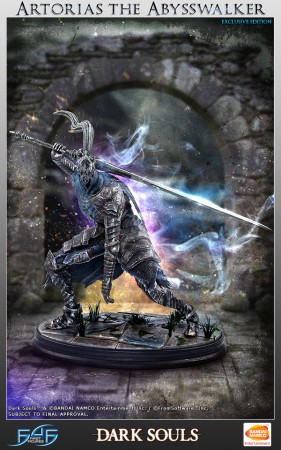 Artorias The Abysswalker Exclusive
Product Review (submitted on January 28, 2017):

Words can't really do the statue justice and the videos can only capture some of this figure's presence. I've only purchased 1 other figure like this (Kratos bust from Gaming Heads) and Artorias stands out immensely. All of the little details from the swords, the tears on his cloak, the corruption of his armor, makes F4F's first foray into the world of Dark Souls a magnificent one. I really am amazed at just how detailed Artorias came out.

About the statue, it's got a nice hefty base on which Arty stands and even have some nice detail included. The biggest challenge with the statue is finding a place that's both wide and tall enough to house him. A small price to pay. Speaking of price, F4F managed to hit that sweet spot between feeling cheap and feeling expensive, imo. With all the little details and extras included, it very much feels like Artorias lives up to both the price point and his virtual reputation.