Review Details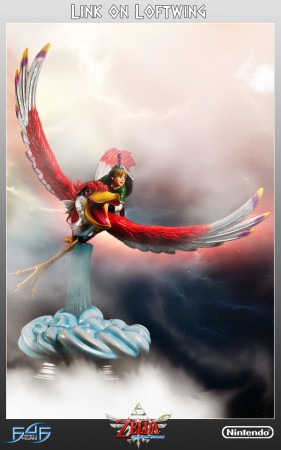 Link on Loftwing
Product Review (submitted on December 20, 2016):

Upon receiving this statue I was struck by the size of it. A double layered styrofoam indicated this is a big piece. As with all other F4F products the artwork on the box is amazing and once I put the statue together I was struck by the amazement of its beauty.

The paint job on the wings is by far the best I have ever seen, the whole statue is very colorful and feels much alive. The details of the product is another thing F4F should be applauded for, very detailed and truly a masterpiece. Something a Zelda-fan like me is very glad that it's out there for other fans to grab.