Review Details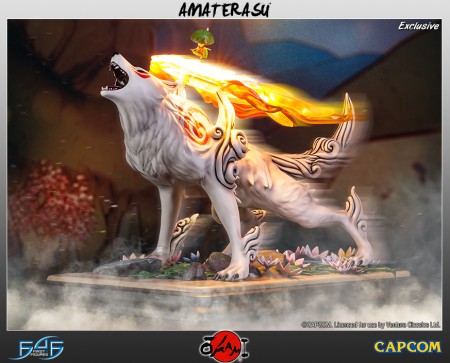 Amaterasu Exclusive
Product Review (submitted on March 22, 2017):

This is my first buy from this site and it's absolutely stunning. Ammy is radiant and looks like a true Sun goddess. Issun tried to run away when I took them out of the box but I found him soon enough. It came in several pieces but was simple to put together. Placed the statue next to my bed so I can see her every morning (though probably not as the sun rises).

I feel really lucky to have this statue as I was originally on the wait list for a few months. The detail is amazing. She practically glows and that's without turning on the mirror light. Maybe she was painted using the Celestial Brush? Looks easy to charge as well with a USB cable you can attach to the base. The quality of the build is well worth the price.

I first played Okami when it came out on the Wii but bought a PS3 just so I could play it again in HD. I think I've spent more time playing and replaying this game than any other I own! The sequel Okamiden on the DS is also really good. Would love to see a Chibiterasu statue or another character from either game.