Review Details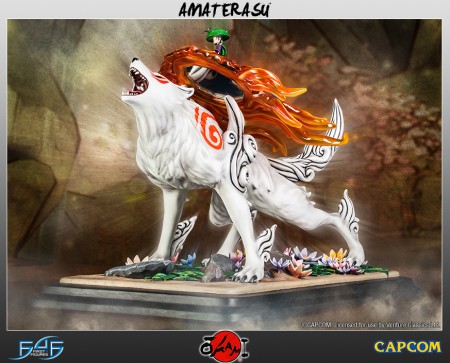 Amaterasu
Product Review (submitted on December 22, 2016):

This was my first buy directly from the store and I can't fathom how to explain how much I love this figure.
The design is amazing and has so much detail even down to the base with the way that the flowers are painted and sculpted. The figure was a lot heavier than I was initially expecting but if anything that confirmed to me that this product is worth the money and is also extremely sturdy. Poor little Issun went for a trip and bounced off the floor with no damage done to it.

I wasn't expecting the amount of detail that had put into the box either. If i had the space the box would also be on display its so vibrant and fits with the theme of the original game.

Looking forwarded to seeing the rest of the line. Only downside is just a little too big for my display case so she's sat on top of it instead.