Review Details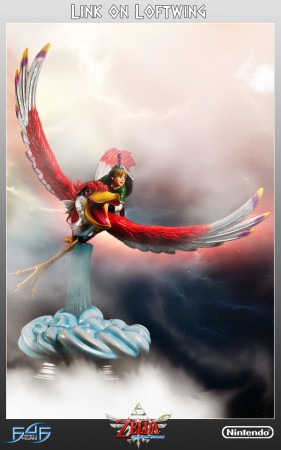 Link on Loftwing
Product Review (submitted on April 27, 2017):

Link on Loftwing can only be described as majestic. It is trully stunning and a wonderful peice to own. In terms of the statue I can't fault it. I know a few people weren't a fan of Links face however I feel it just adds to sheer joy anyone should express when they see this work of art.

My only down points are that I recieved one item chipped by the leg and a wing didnt fit into the slot it belonged to. I returned it for a second statue and again a cheek feather had fallen out, which I have fixed with a little blue tack, and the wing didnt fit the socket again, however I have sanded down the joining pole and now it fits.

Not the end of the world but I just feel when you pay that amount of money it's mildly disapointing to have a break/wing issue out of 2 boxes.

Overall though, once sorted. IT IS AMAZING. Wholesale art. Absoloutley stunning. Can't tell you how much I genuinley love it.

Thank you first 4 figures.