Review Details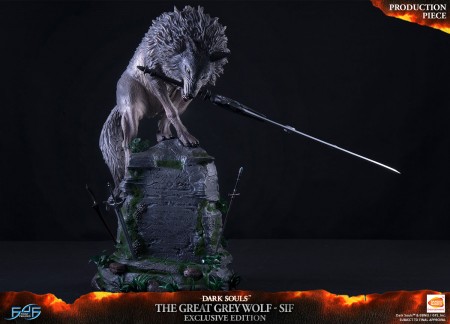 The Great Grey Wolf, Sif (Exclusive)
Product Review (submitted on June 11, 2018):

This is awesome! Awesome is the best word to use when something blows my mind and this sculpt does just that! It's wonderful from the level of detailed texture in the wolfs coat to the diecast swords surrounding the gravestone, this is my favorite model on the shelf.
I'm a big DS fan and the fight between my guy and Sif was the most impackful in the game, i spent hours and hours fighting him, then one morning I woke, tried again and this time perfecting the kill, Sif didn't hit me once.
Thanks for this sculpt, keep em coming!