Review Details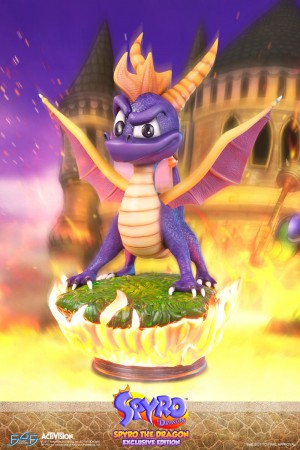 Spyro (Exclusive)
Product Review (submitted on December 14, 2018):

I have had this statue pre-ordered since July 2017, and I have to say it was worth the wait. The quality and detail of this statue is incredible! The only issue I had with it was that one of Spyro's claws had broken off when I opened the box, however, I was able to super glue it back on so it's not a problem now.

While the price for this item is fairly steep, it is truly a fantastic, unique, one of a kind collector's item for Spyro fans. If you are able to afford this statue, get it.

The original Spyro games are very sentimental to me and this statue is an amazing tribute to them. I feel very lucky to have one of these.