Review Details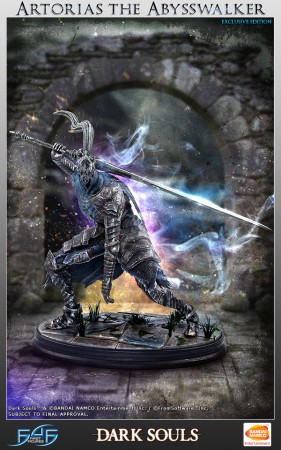 Artorias The Abysswalker Exclusive
Product Review (submitted on February 1, 2017):

F4F has really outdone themselves with the making of Artorias. Solidly made with attention to insertion points on parts of the statue, and a superb paint job that even details the chainmail around the knight.

The greatsword attaches to an insertion of his wrist, and despite its vast size, there's no worry of it falling off due to resting on his back. The additional greatswords included with the Exclusive edition statue are all made with equal quality, allowing you to switch from a whole blade to corrupted with convenience.

The art print also included is numbered to reflected the number of the statue, and I framed mine practically instantly.