Review Details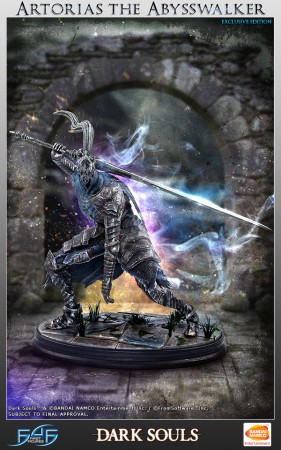 Artorias The Abysswalker Exclusive
Product Review (submitted on February 7, 2017):

The quality is amazing and I can say F4F will soon be fighting in the Statue Big League. The pose and the colours immediately bring Knight Artorias before your eyes. There is no doubt that the statue imitated the carachter from Dark Souls perfectly. The only thing it bothers me is that the chainmail was painted in a rush without creating the perfect pathern that it needs. Also the base could had better design and appart from that there is nothing more to be improved but the well known hair issue. The price I think it went a bit off taking into consideration that no features like LED were used. 350-400 $ was a better price range.
I hope my feedback will help F4F team to improve and bring much more joy to us... the people.