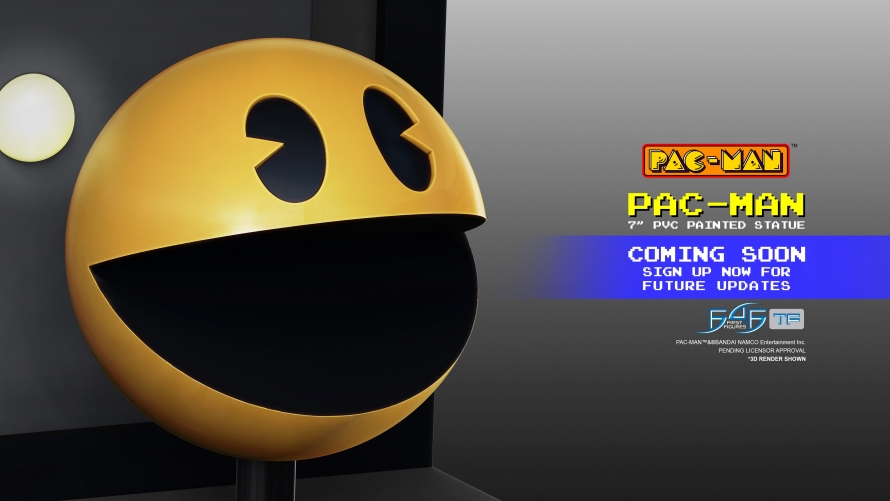 PAC-MAN is making a comeback!
---
(Update as of 3 March 2021: Launch date CONFIRMED! Mark your calendars because our PAC-MAN – PAC-MAN PVC statue launch stream premieres this 9 March 2020, 9:00 PST | 12:00 EST | 17:00 GMT | 18:00 CET. Pre-orders open after the stream. Click your preferred streaming site URL to set a reminder: FACEBOOK | YOUTUBE)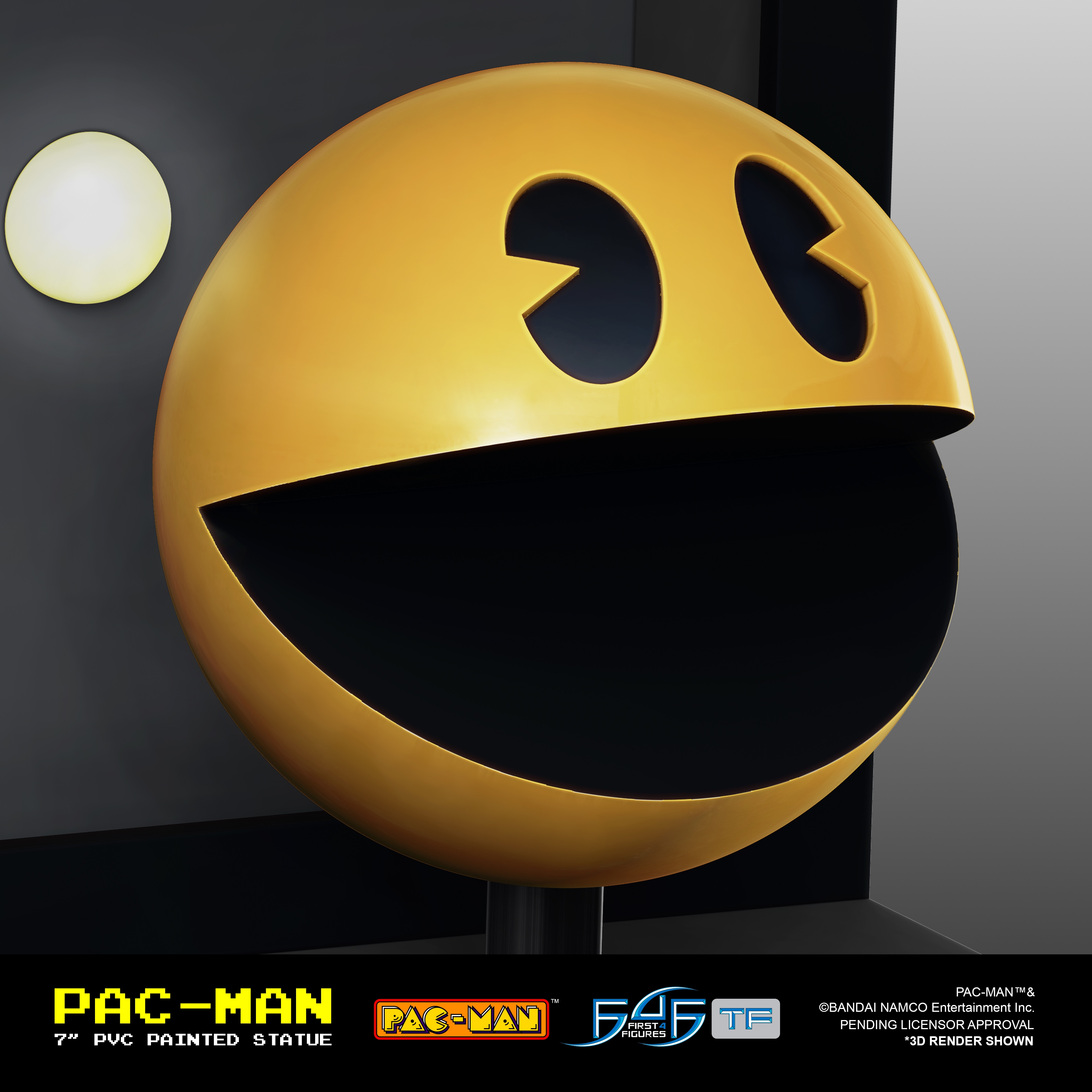 CLICK ON IMAGE TO ENLARGE
Sign up now to stay up to date with our latest
PAC-MAN teasers and First 4 Figures news
First 4 Figures has only ever released one collectible thus far from the PAC-MAN franchise, which came out way back in July of 2016, but brighter news is going to change all this in a minute.
Today, PAC-MAN is celebrating a milestone of 40 years in the video game industry, and we couldn't think of a better time to announce that we have a PAC-MAN – PAC-MAN PVC statue in development! Based on the official 3D render image, you can discern that the design is a 3D take on PAC-MAN's 2D art style. Additionally, a few more noticeable features include a black backdrop of some sort and what seems to be a light-emitting object at the back. It makes you wonder what the overall statue will look like, doesn't it? Apart from these and the fact that it's a 7-inch PVC, there isn't much else we can reveal for now.
So, what do you guys think so far? Are you guys excited that this arcade classic is making a statue comeback? Let us know in the comments section below. For more exclusive behind-the-scenes content, join us in our Official Collectors Club on Facebook.
Last Update
2021-03-03 04:14:25