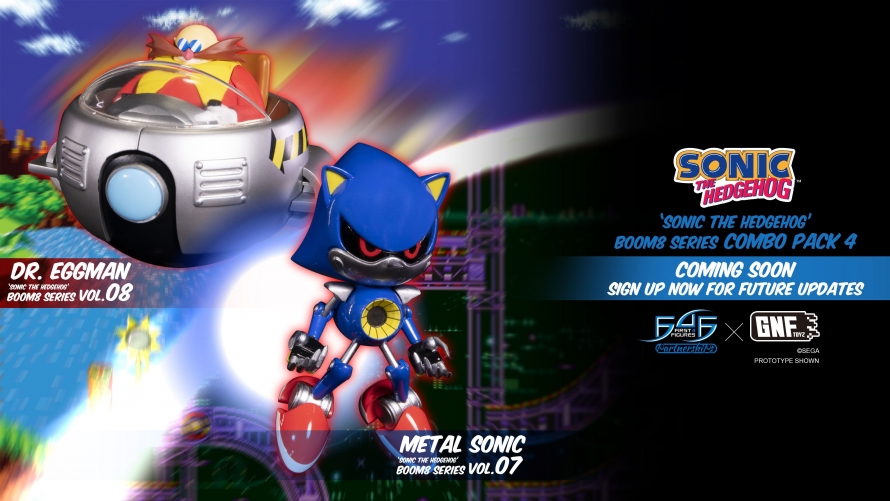 Sonic's deadliest enemies are flying in!
---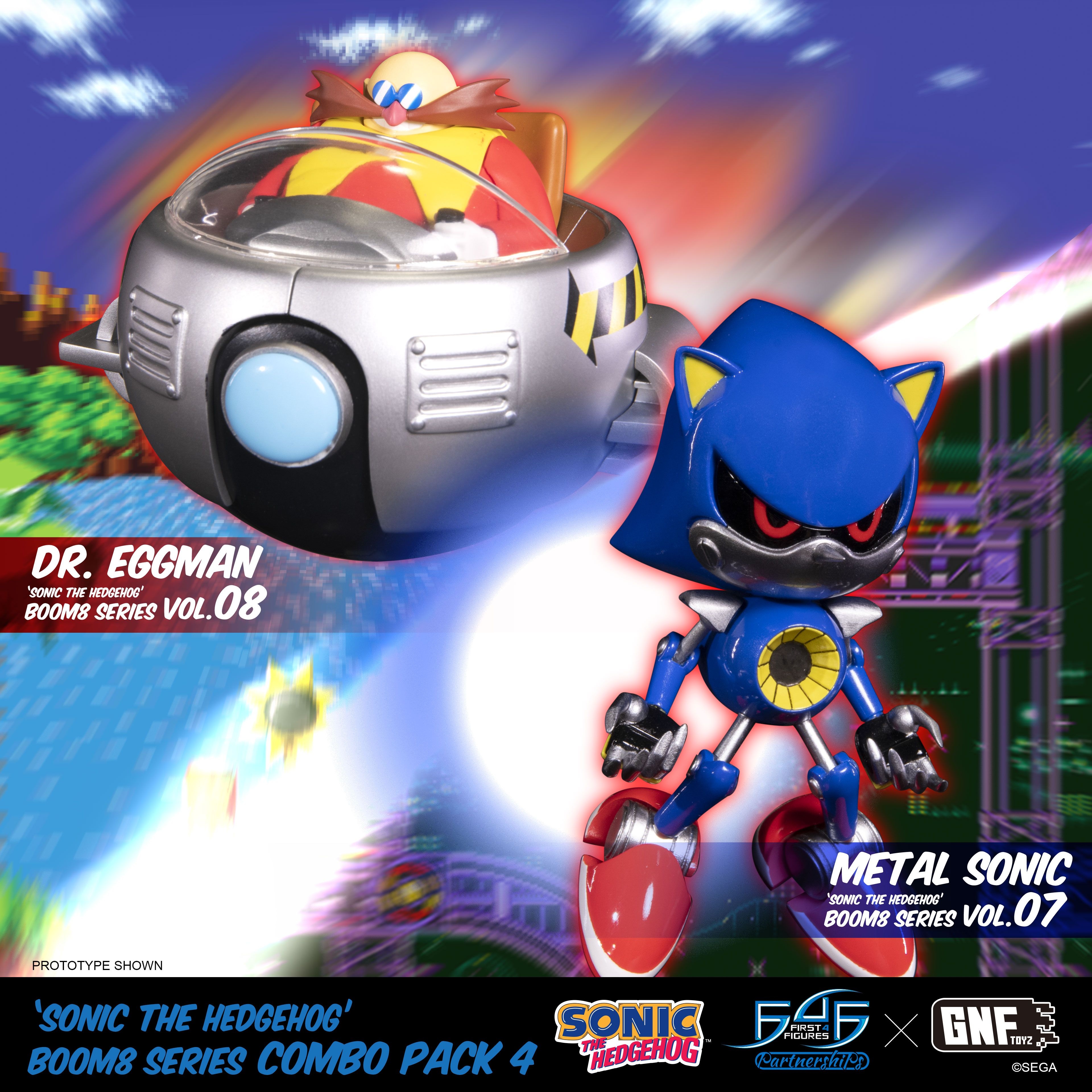 CLICK ON IMAGE TO ENLARGE
Sign up now to stay up to date with the latest
Sonic the Hedgehog BOOM8 teasers and F4F PARTNERSHIPS X GNF TOYZ news
Ever since First 4 Figures announced Sonic the Hedgehog Boom8 Series Combo Pack 1 as the very first F4F Partnerships offering from GNF Toyz in October 2017, Sonic the Hedgehog fans have looked forward to a new pair of figures being added to the series each year. And following up last year's additions of Amy Rose and Super Sonic, this year it's time to bring on the Sonic bad guys: Dr. Eggman and Metal Sonic are flying in!
Today, we are officially announcing that SONIC THE HEDGEHOG BOOM8 SERIES - COMBO PACK 4 is on the way! Based on their appearances in the classic Sonic the Hedgehog video games, this pack will contain Boom8 Vol. 07 - Metal Sonic and Boom8 Vol. 08 - Dr. Eggman PVC figures. Unpainted prototypes of these figures appeared at our booth at Gamescom 2018, and now we are able to show them painted for the very first time! Apart from the fact that both villains appear to be in airborne poses, there isn't much else we can reveal just yet.
So, what do you guys think so far? Are you guys excited that this classic series of Sonic the Hedgehog PVC figures is expanding once again? Let us know in the comments section below. For more exclusive behind-the-scenes content, join us in our Official Collectors Club on Facebook.
Last Update
2020-05-26 05:02:42